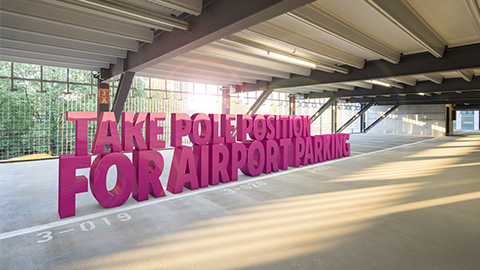 Advantages of the customer account & bonus programme
automatic discount of up to 15%
Benefit from our bonus programme and park for up to 15% less
€5 for referrals
Get a €5 payout to your bank account for successful referrals
increased convenience
Book faster and more easily using your login, avoiding manual data entry and saving time
improved service
Manage your bookings yourself at any time, with no need to wait for customer service
everything at a glance
With your personal booking history, you always have a good overview of all of your transactions
better organised
Access all your invoice and credit vouchers at any time and for an unlimited period
---
How it works
register for free
simply create a customer account
Book more conveniently
Book faster via customer account
cheaper parking
Benefit from automatic discounts
---
Our bonus programme - benefit from automatic discounts
With a free customer account at Easy Airport Parking you can park at the airport at a lower cost, as you participate directly in our bonus programme via your customer account. With your customer account you will automatically receive discounts on the applicable parking fees when you book via our website.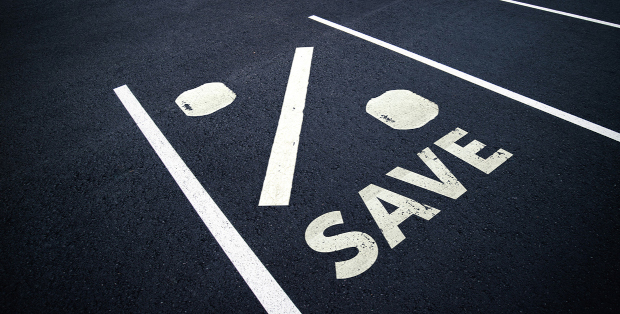 You will always receive a discount of at least 5% on all your bookings made through your customer account when you are logged in. This discount is valid immediately after activation of your customer account and regardless of how often or when you last parked with us. Even if you only go on holiday once a year and therefore only park at the airport once a year, you will benefit from the discounts of our bonus programme.
The minimum bonus of 5% increases with the bonus programme by 1% for each additional booking you make in the current calendar year (period: 1 January to 31 December) in logged in status via your customer account with us. Your personal bonus therefore increases with each booking until your customer account reaches the maximum bonus level of 15%. As soon as your personal bonus level reaches 15%, it is capped for all your further bookings in the current calendar year. From then on, the maximum discount will then apply to all subsequent bookings until the end of the calendar year.
At the beginning of the new calendar year your personal bonus level will be reset to 5%. With the first booking in the new calendar year you will receive a 5% discount again and with each further booking your personal discount will increase by 1% until you reach the maximum bonus level of 15% again with your customer account.
How do I secure the automatic discounts?
After you have created and activated a free customer account with Easy Airport Parking here, you can log in for future bookings via the menu item Login on our website. Only then can you book your parking space via our website. By logging in, the booking will be assigned directly to your customer account and our system will automatically grant you a discount on the applicable parking fee. You will receive your discount directly, without having to enter a customer or customer card number as with other bonus programmes. The automatic discount reduces the parking fee even before payment. You save money directly with us, because you do not have to collect points or the like with us, which you can only redeem at a later date.
Alternatively, you can log into your customer account during the booking process. After the tariff selection you will find the option "Login" next to the information (I have a customer account). At this point at the latest, you must log in with your customer account so that you can take advantage of the automatic reduction of the bonus programme when booking.
Only bookings that are made in the logged in status of your customer account can be considered as a basis for the bonus programme and the associated discounts. Bookings that you make in the non-logged-in status of a customer account and thus as so-called "guest" bookings" can neither be considered for the bonus programme nor retroactively imported into an existing customer account after the booking has been completed.
5 € for your recommendation
Do you know someone who goes on holiday or is a regular flyer? Then simply recommend Easy Airport Parking now to your friends, family or colleagues and as a thank-you, secure € 5 from us as a payout to your bank account.
How to do this? - Quite simple!
You can quickly and easily recommend parking with us via your customer account. To do this, simply send a recommendation by e-mail or SMS to a recipient or group of recipients of your choice (simultaneous sending to several recipients).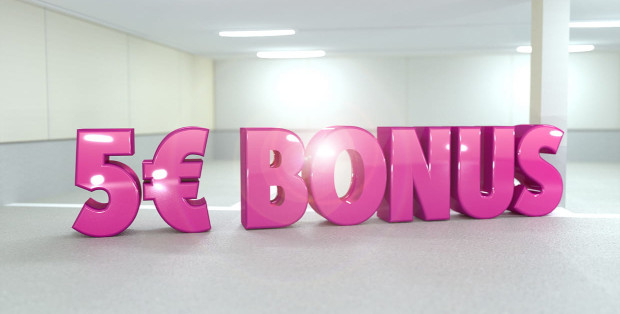 Afterwards, the recipient of your choice will receive a message from us containing your personal recommendation and a corresponding link. Using the link in the recommendation message, the recipient must create a customer account with Easy Airport Parking and activate it. The recipient of your message will then receive a 5% discount as a welcome gift for his or her first booking via their newly created customer account.
As a thank-you for your successful recommendation, you will receive 5 € as payment to your bank account - provided that the recipient creates a customer account thanks to your recommendation via the link in the recommendation message, books a parking space directly via this customer account, travels as booked and parks with this "recommendation booking" for at least 3 days.
As soon as the associated parking process is completed, you can simply pay the 5 € to any bank account of your choice via your customer account.
However, if the desired recipient does not arrive and thus lets his booking expire or cancels his booking or falls short of the minimum parking period of 3 days, there is no remuneration for you and therefore no 5 € payout to your bank account.
In each of these three cases, our thank you in the form of the 5 € is not redeemable for you. The conditions for the payment of the 5 € to you are that
the third party advertised by you makes use of his initial booking with us,
the third party you referred makes his or her first booking via the link in the recommendation message you sent to him or her via our system and
the booking of the third party you have recruited covers at least 3 days of stand time
Subsequent bookings via the customer account of the third party you have recruited will not be remunerated.
Use Easy Airport Parking Voucher
In addition, there is the possibility to park at a lower price with an Easy Airport Parking Voucher. Vouchers for airport parking can be obtained in various ways. From time to time we grant discounts in the form of vouchers in the Easy Airport Parking newsletter. With our newsletter you will not only stay informed but you will also never miss any of our special offers. If you are a smart air traveller, you can register here for our free newsletter.