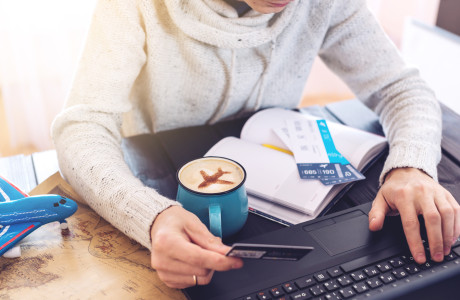 Tips & tricks for booking a flight
What really helps with booking a flight
Travel has become affordable for everyone through low-cost airlines and travel bargains. But if you are a little too spontaneous in your decision to book a flight, or if you fly overseas, you will soon find that airline tickets make up the majority of the total cost of a trip. Despite comparison websites such as Skyscanner or Swoodoo, an online flight search is often confusing due to the numerous possible combinations. Whether it's a holiday, short trip or business trip: there are a number of tricks with which you can save money when booking a flight. Below, we summarise the most important tips and tricks for you.
8 tips for cheap airline tickets
Tip 1: Choosing the right time
Anyone who has ever searched online for a flight looking for the cheapest price knows this phenomenon: airfare can vary significantly within a very short amount of time. Sometimes only a few minutes have gone by when suddenly the prices skyrocket. It's annoying, but you don't have to accept it. There are a few ways you can really save money on airline tickets. However, it is very important to understand how pricing works for airlines.
The timing for booking a flight is one of the most important aspects to get the best possible price. As far as the ideal time is concerned, you should book neither too early nor too late. Industry experts are certain that airline ticket bookings are generally the cheapest, on average, about seven weeks before the flight.
In addition, it should be noted that the best time depends strongly on the holiday destination. If you want to fly to Dubai, you should book around twenty-four weeks in advance, while for tickets to New York, you can get the best price up to nineteen weeks in advance. In addition, we recommend paying attention to price fluctuations during the week. Most flights are booked on weekends, so airlines can sell their tickets more expensively on these days. During the week, people usually have very little time to search online, which is why attractive flight offers are rarely sought after at those times. This is despite the fact that fares for flights are often the lowest on weekdays.
Tip 2: Flying on the right day
If you want to save money when flying, then you should choose the right days for your arrival and departure. The day of your departure also has an effect on the price. If you take a weekend trip from Friday to Sunday and want to book a flight, you have only limited chances to save money. You should avoid the following timeframes:
Monday to Sunday

Friday to Sunday

Over holidays
These time periods tend to be more expensive because these trips are extremely popular with air travellers. Conversely, airlines use these empirical values to maximise their own turnover.
The general rule of thumb here: demand determines supply. If demand is high, airline tickets are correspondingly more expensive than if demand is low. Therefore, we recommend to avoid travel periods over weekends and, if possible, to fly on a Tuesday, Wednesday or Saturday. On these days of the week, you have a much better chance of snagging a really cheap getaway.
Tip 3: Use price comparison portals
Price comparison portals for flights can help to quickly bring light into the darkness. We like to use the flight search engine Skyscanner for this purpose. Flight search engines relieve you of a lot of tedious work and give you a quick overview of the cheapest flight connections. This makes flight searching convenient and easy. These online aggregators compare prices from all possible airlines and accepted airports. You can search generally or enter very specific preferences. Take your time to get an overview, because all enquiries are non-binding.
Tip 4: Schedule your trip flexibly
We have already mentioned that demand determines the supply price. During peak travel times to your destination, prices are often raised. A hotel in Mallorca is much cheaper in winter than during the summer holidays. This is also reflected in the airfares, of course. Because if you want to get from A to B, you'll have to get on an aeroplane headed to your destination.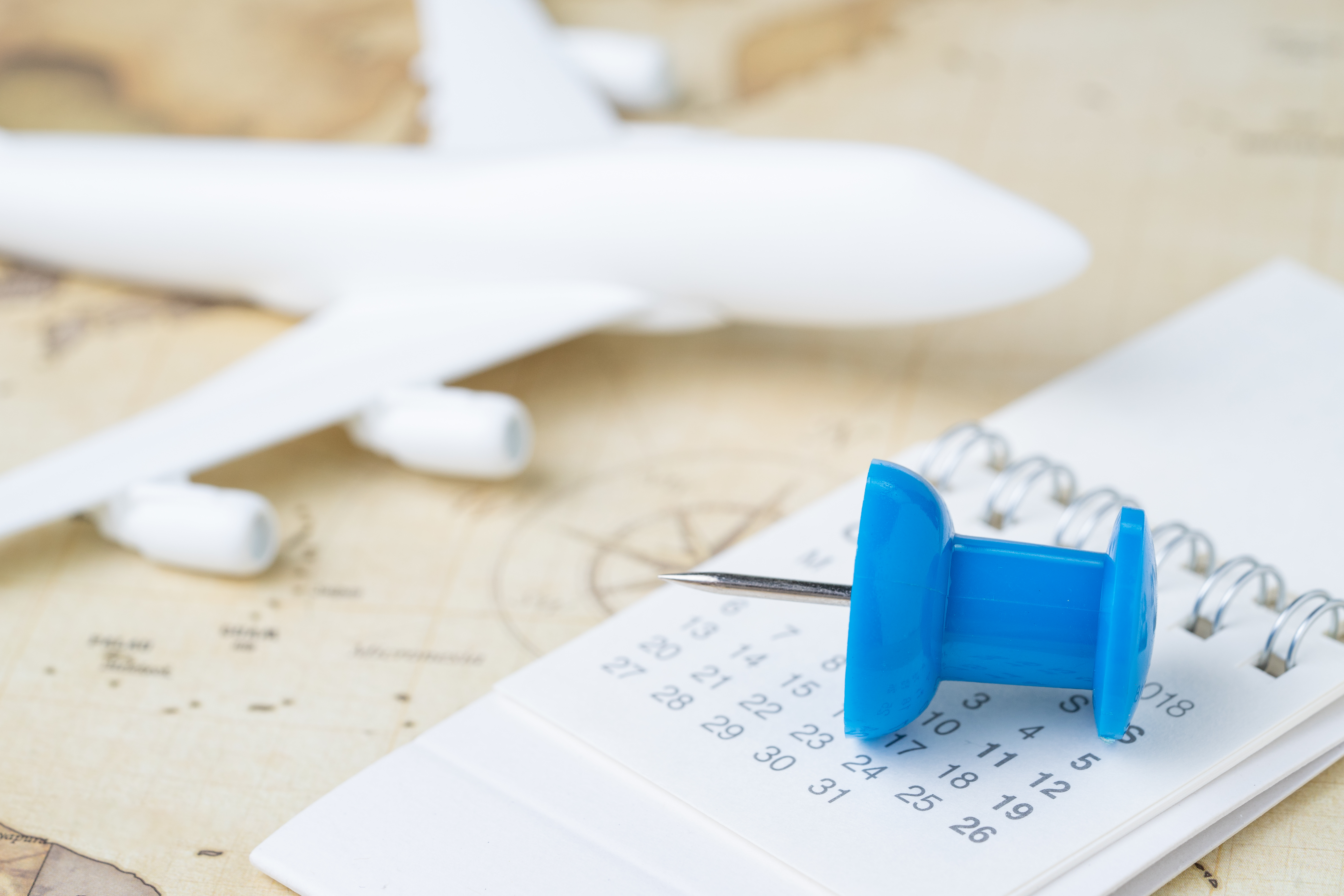 So if you are looking for the cheapest ticket price, you should avoid "rush hours" at the desired destination. With some flexibility in the travel period and the willingness to accept unpopular flight times during the night, you can almost always save on flying. If you are willing to choose a flight connection where you need to change planes, you can further reduce the price. Direct flights are, of course, much more popular, but when comparing prices, there are sometimes surprisingly high price differences. Those who can save a few hundred euros with a layover will, however, be happy to accept a little more travel time in many cases.
Tip 5: Use nearby airports
If you are lucky enough to have not just one but several airports in your vicinity, you should absolutely consider all the different flight options. It is not uncommon for just one hundred kilometres of distance to make a difference of several hundred euros.
Airlines like to manage demand and capacity to achieve the highest possible utilisation. There are often special offers on the market for open-jaw tickets, taking into account different departure and arrival airports. The airports in Düsseldorf, Cologne-Bonn, Dortmund and Weeze, for example, are close together. If, for example, you find a particularly cheap outward flight, but are annoyed that the return flight cancels out the supposed bargain, then simply keep your eyes open for other alternative airports in the vicinity.
Tip 6: Check error fares
First we have to define the concept of an error fare. Error fares are price errors that can be caused by the incorrect entry of prices into the provider's system. They also arise when prices from various options are incorrectly linked to each other.
Error fares are no rarity, as they occur online again and again. A small typo is enough for a flight priced at 1,000 euros to be offered for 100. In cases such as these, you have to be fast and strike immediately. If you book for the price shown online, that's what you pay! Therefore, speed is the key here. The portal urlaubsguru.de offers an Error Fare Ticker as a Whatsapp service.
Tip 7: Use newsletter offers
Who can't relate to this: just check the e-mails on your smartphone and you'll find dozens of newsletters in your inbox. Normally this might be annoying, but it can often quickly pay off when it comes to travel planning. The biggest airlines offer interested parties special offers via newsletters. Therefore, it is advisable to read newsletters from airlines carefully and not to simply delete or ignore them. It is worth taking a closer look! This gives you the opportunity to be aware of attractive specials before everyone else on the website can see the prices.
Tip 8: Completely delete cookies
Anyone looking for flights with the same departure and arrival airports over a certain period of time will notice that prices will only rise. You should, therefore, ensure that old cookies are deleted from your browser. That sounds complicated, but it's not. It requires only a few clicks in the settings of your browser. The internet never forgets anything – and this also applies to your search behaviour for cheap flights. Cookies remember everything and help airlines to achieve optimised prices. If you are obviously interested in a flight connection and you compare many prices, this search will be registered by your search engine. Companies, including airlines, can use this e-commerce data in order to display higher prices than for completely unknown search histories. So if you are looking for a cheap flight, you should definitely do your IT homework and delete your history or cookies.
Got all that? Very good, because if you stick to these simple tips and tricks, you can really benefit from them. Pay attention to the time of your flight and booking, book a layover, and don't let yourself be outwitted by the technology. We wish you all the success in the world and a great flight!