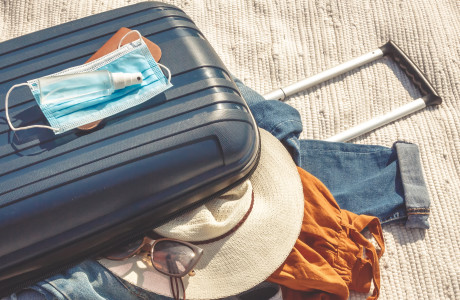 Going on vacation in 2021: Corona summer 2.0
A lot of things can happen between the day of booking and the day of departure. However, at the beginning of last year, no one really suspected that a global pandemic would make planning your vacation this uncertain and complicated. Understandably, in 2021 many questions emerge again in the tourism industry. What impact will the Corona vaccination have on your 2021 vacation? Will travel be possible again in the summer of 2021? What to look out for in popular travel destinations and are there any new changes? An overview of what travel might look like in the future.
Contents
2020 in retrospect: What will vacations be like in 2021?
While 2020 the travel experience was determined by the novel Coronavirus, many are now hoping to spend their 2021 vacation outside their own four walls. Travel warnings and strict entry and exit restrictions deterred many vacationers for the time being. In the summer of 2020, however, after some restrictions were loosened, travel was undertaken nonetheless. This meant that most travelers had to undergo health checks at many popular vacation destinations in Europe. Safety precautions, such as body temperature measurements, COVID-19 tests and self-quarantine, were not uncommon. Hygiene measures, such as certain distance regulations and the wearing of face coverings, were also introduced on an almost worldwide mandatory basis.
But what about vacations in 2021? Can you book your vacation for the summer of 2021 without hesitation? Like many things in this pandemic, this is difficult to assess at the moment. The fact is that travel warnings for popular vacation destinations have been issued again for the beginning of 2021. In Spain, strict entry and exit restrictions and stay-at-home orders apply in many places. In Portugal, there was a nationwide lockdown since January 15, 2021. Many European countries require a negative COVID-19 test result as a condition of entry. This could continue to be the case.
Vacations in Portugal or Mallorca for 2021 should therefore perhaps be postponed a little. In a few months, however, the regulations for travel in the summer of 2021 could have changed again significantly. The Corona vaccination raises hope to spend the summer vacation 2021 outside of Germany.
Vacation 2021 - but only with Corona vaccination?
In the wake of the Corona pandemic, the number of passengers traveling within the EU has decreased dramatically uncertainty and fear of being infected on the plane have often been the deciding factors in 2020. But there were signs of improvement at the end of last year: Dec. 27, 2020 marked the start of Corona vaccination in Germany. The current vaccines from BioNTech and Moderna can reduce the likelihood of contracting COVID-19 by up to 95%. According to studies, the Corona vaccination offers fairly reliable individual protection against infection with the virus and can consequently also have a positive impact on traveling.
So, will vacations in 2021 require a Corona vaccination? Probably not. In Germany and many other EU countries, it is emphasized to refrain from introducing a mandatory Corona vaccination. The World Travel & Tourism Council also announced that there will be no compulsory vaccination. Those who still want to be vaccinated for their 2021 vacation may have to wait a little longer due to shortages in the supply of vaccine. However, according to the Federal Ministry of Health, all German citizens will probably be able to receive the Corona vaccine by the time they go on their 2021 summer vacation. Until then, rapid tests for travel could be a promising alternative. They are relatively inexpensive and could also detect an infection shortly before departure. So your summer vacation in 2021 at least in Europe doesn't seem so unlikely!
The most popular destinations for summer vacations in 2021
Last year, it also became evident that travel is possible despite the pandemic. Therefore, for your vacations in 2021, we present five of the most popular EU travel destinations and show under what circumstances a summer vacation was possible last year.
Note: Due to the constantly changing dynamics of the Coronavirus, the entry requirements for your vacation 2021 can change from week to week on an ad-hoc basis. Therefore, it is best to check the website of the destination country and the Foreign Office shortly before your departure to find out the latest regulations before you start your well-deserved summer vacation 2021.
Turkey Vacation 2021
Turkey is a popular vacation destination for travelers from all over the world. On the one hand, the picturesque beaches on the Black Sea and Mediterranean Sea draw travelers to the country. On the other hand, there are countless historic cities and diverse landscapes to discover. A Turkey vacation in 2021 therefore offers a lot of different activities and impressions. Depending on the region of the country, the temperatures climb up to 35-40 degrees in the summer months. For those who enjoy swimming, the Mediterranean region of Turkey is a popular destination during the peak season from June to September, thanks to water temperatures of up to 27 degrees.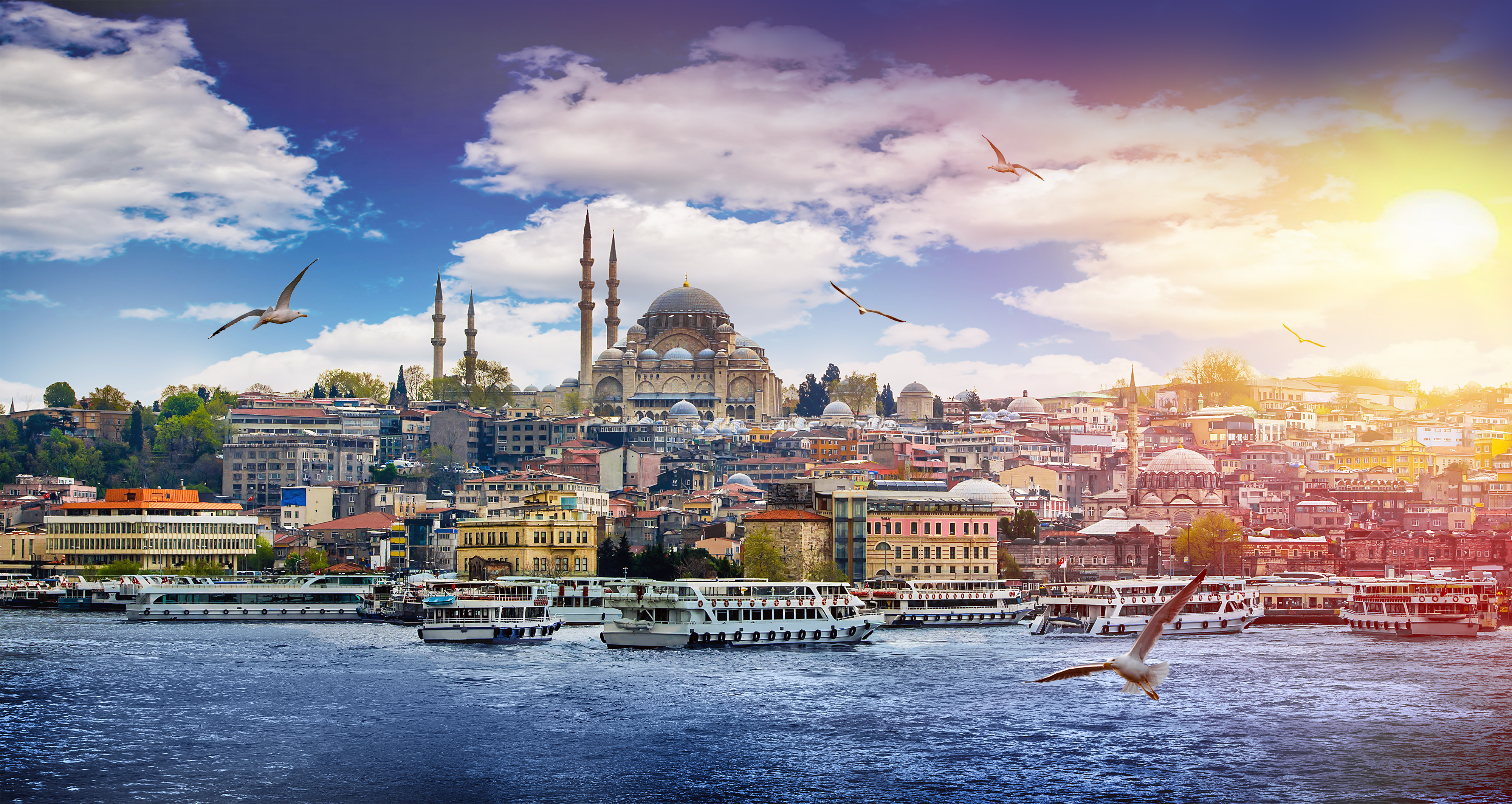 Most travelers start their Turkey vacation by plane. Flights of only 2.5 to 3 hours are also ideal for your vacation in 2021. Istanbul, Antalya and Izmir are most frequently approached. Depending on the destination and departure airport, you can therefore conveniently park your car at one of our Easy Airport Parking locations and start your summer vacation 2021 in no time!
The situation last summer: Upon entering Turkey, health checks, such as temperature measurements and COVID-19 tests, were carried out. Depending on the city, it was required to wear face covering in public areas. In other regions, mouth and nose protection was only mandatory in supermarkets, public transportation and marketplaces. A minimum distance of three steps between people was also requested.
Similar measures may apply this year. Therefore, make sure to find out the exact current regulations for your Turkey vacation 2021 before you start your trip.
Croatia Vacation 2021
Croatia has become one of the most popular tourist destinations for German travelers within the last few years, mainly because of the cheaper prices compared to Spain or Italy. Once an insider tip, now the most popular country on the beautiful Adriatic coast. The main tourist season for Croatia is between May and September. Summer weather with dazzling sunshine entice sunworshippers. In addition, the water temperatures can reach up to 25 degrees Celsius from June onwards. Due to the great popularity in summer, the tourist regions are partly rather crowded. So it might be wise to plan your summer vacations 2021 rather in September.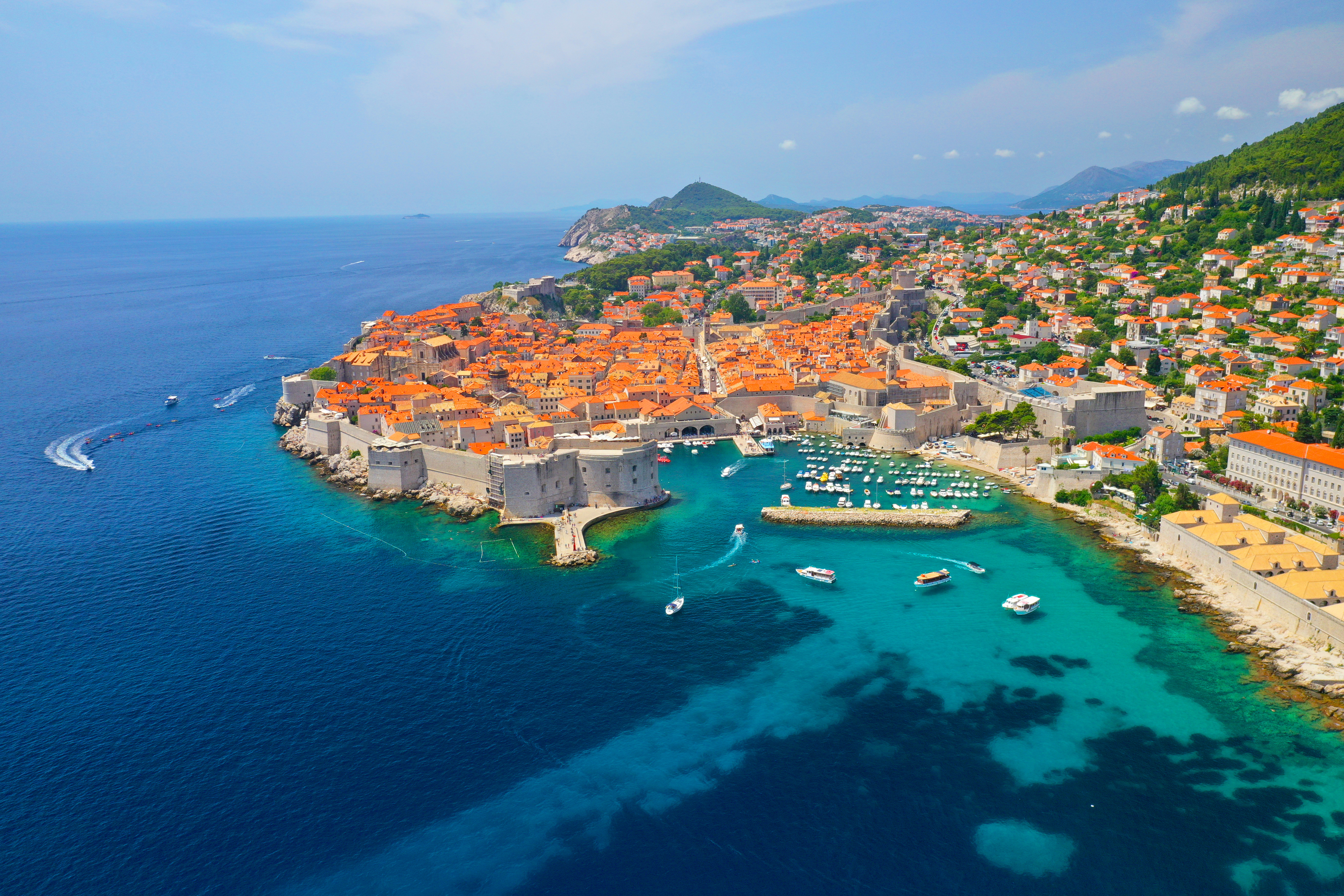 Many Croatian vacationers prefer to spend their time at campsites and therefore arrive via Slovenia and Austria. Thus, for your vacation in 2021 you should also pay attention to the toll and Corona regulations of the transit countries. To enter Croatia by plane, there are several destination airports, but not all of them are approached from Germany. However, the three largest airports Zagreb, Split and Dubrovnik can usually be reached without any problems in 1.5 to 2.5 hours flying time and will therefore quickly land in your relaxing vacation 2021!
The situation last summer: When going on vacation to Croatia last year, contact details had to be provided for the duration of the trip. In addition, there was an obligation to wear a mouth and nose protection in public. A minimum distance of 1.5 meters was also required.
Croatia travelers planning their 2021 vacation should carefully consider any trips and their choice of hotel location. After all, the Croatian government could close off individual islands at short notice, if within a short period of time the number of infections with the Coronavirus rises rapidly.
Spain vacation 2021
Discover Spain's diversity on your 2021 vacation: rocky coasts, paradisiacal bays, culinary specialties, architecturally impressive cities and a thriving nightlife. A vacation in Spain offers a diverse range of activities, depending on the region. If you plan your 2021 summer vacation in Spain, you can look forward to averaging maximum temperatures between 25 and 29 degrees. Consequently, the beaches are popular and always well attended at this time. However, the best time for your sightseeing vacation 2021 in Spain is rather autumn or spring. Then, the cities are less crowded and the weather is somewhat milder perfect for strolling through Spain's cities.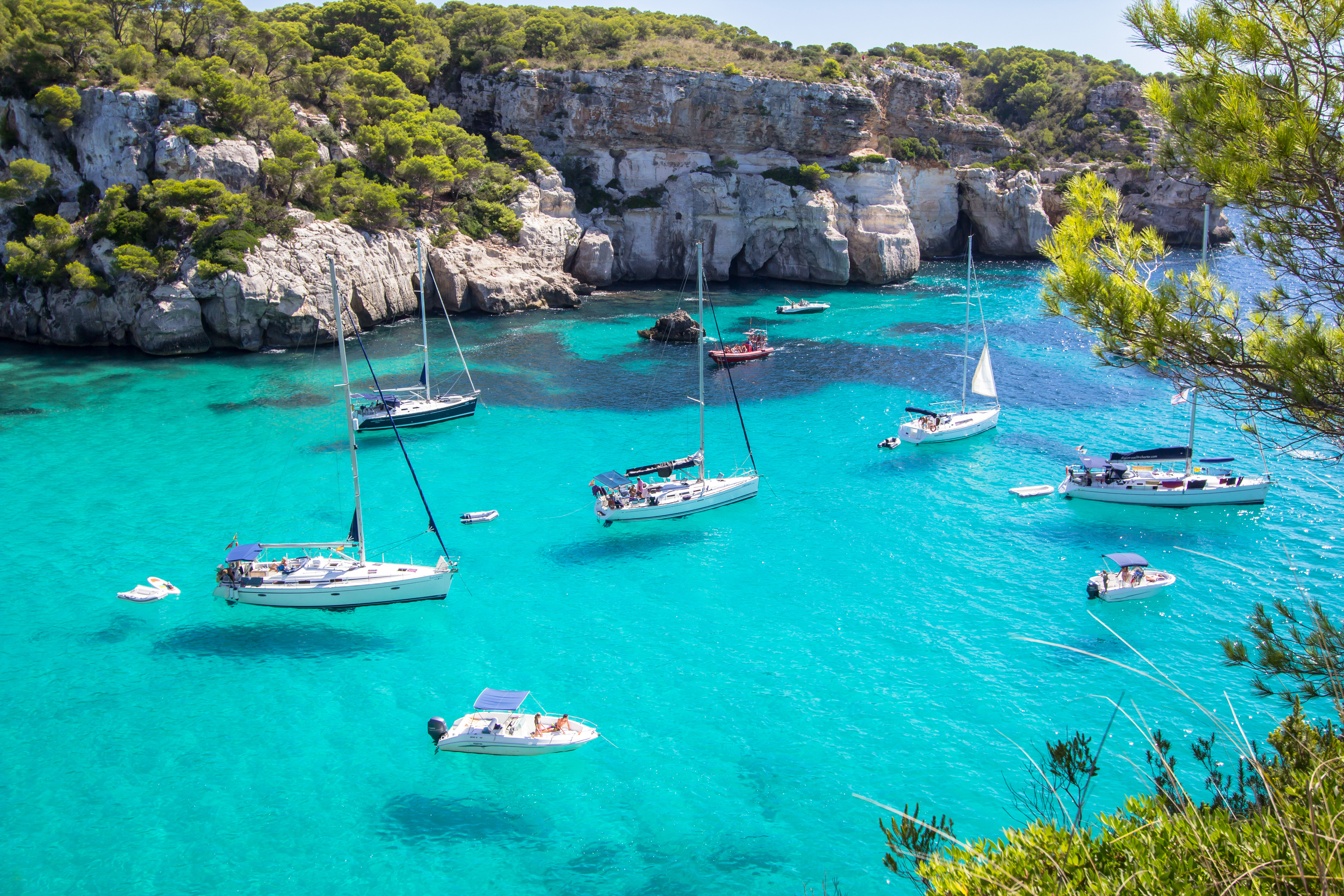 Camping fans can travel via France to the Spanish coasts with their motorhomes and caravans. Those who prefer to start their 2021 summer vacation comfortably by plane can head for one of the country's many airports. Flight connections can be found from many German airports, including some of our Easy Airport Parking locations. Simply park your car, fly to Spain and enjoy your well-deserved vacation!
The situation last summer: When entering Spain, a health check form had to be filled out and face covering had to be worn in public areas, thus partly also outside. A Majorca vacation focusing on partying and nightlife in El Arenal was not possible for the time being, as all pubs around the Bier- and Schinkenstraße had to close after disregarding the COVID-19 measures.
If infection numbers rise, you can expect region-specific restrictions to be enforced again temporarily during your 2021 Spain vacation. You can find out exactly where restrictions will then apply and in which regions a summer vacation in 2021 is not recommended on the website of the German Foreign Office.
Italy vacation 2021
Sightseeing in Rome, romantic gondola rides in Venice or relaxing on the gorgeous beaches: Italy is considered an absolute dream destination for many travelers. Especially in the summer months from May to September vacations in Italy are very popular. Depending on the region, temperatures sometimes rise to over 40 degrees. But Italy is not only a perfect destination for sunworshippers when it comes to vacationing in 2021. In the winter months, the ski slopes of the Dolomites attract countless sports fans to the country. Depending on the vacation planning, the recommended travel time also varies.
Many Italian vacationers travel by car. It should be noted that for the passage of Austria vignettes are required and also the roads in Italy are partly subject to tolls. From northern Germany to the south of Italy, such a trip can easily take up to two days before you can enjoy a relaxed start to your summer vacation in 2021.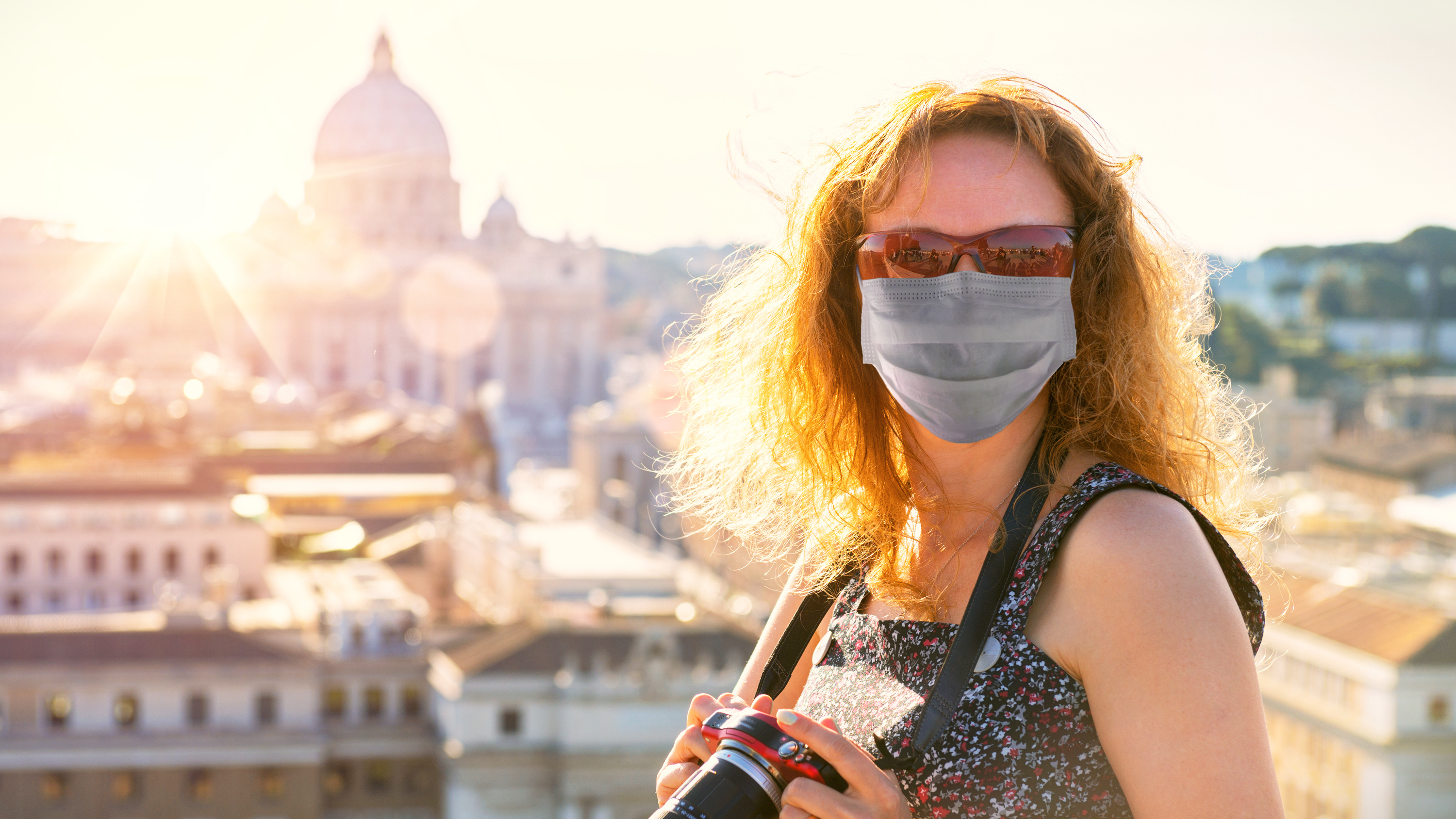 A little less complicated is the journey to Italy by plane. Various airports in Italy are approached from Germany. For example, from the Easy Airport Parking location Frankfurt-Hahn. Depending on the vacation region, the flight takes about one and a half to three hours. Meanwhile, you can sit back, relax and look forward to your 2021 vacation. The more pleasant alternative to hours of traffic jams!
The situation last summer: Local health checks were carried out and masks were compulsory. Some stores also required the wearing of disposable gloves. Even fever tests before entering stores and museums were not uncommon last year and could be on the agenda again during your Italy vacation 2021.
Aktuell ist bei Einreise die Vorlage eines negativen PCR- oder Antigen-Tests erforderlich, informieren Sie sich daher bitte genau über die jeweiligen Bestimmungen, bevor Sie Ihren Urlaub 2021 buchen.
Portugal vacation 2021
Gorgeous beaches, beautiful big cities and secluded surf bays: Portugal offers a diverse program for both sightseeing and nature vacations. If you want to explore nature and go hiking during your Portugal vacation 2021, you should rather arrive in spring or autumn months. At this time, the climate is a bit milder and perfect for extensive hiking along the Algarve. Portugal's major cities are particularly busy during the summer months. For undisturbed sightseeing, it is therefore worthwhile to shift your Portugal vacation 2021 to the low season from September to March. But of course, you can also have a great time there on your summer vacation 2021 theoretically even despite the current pandemic.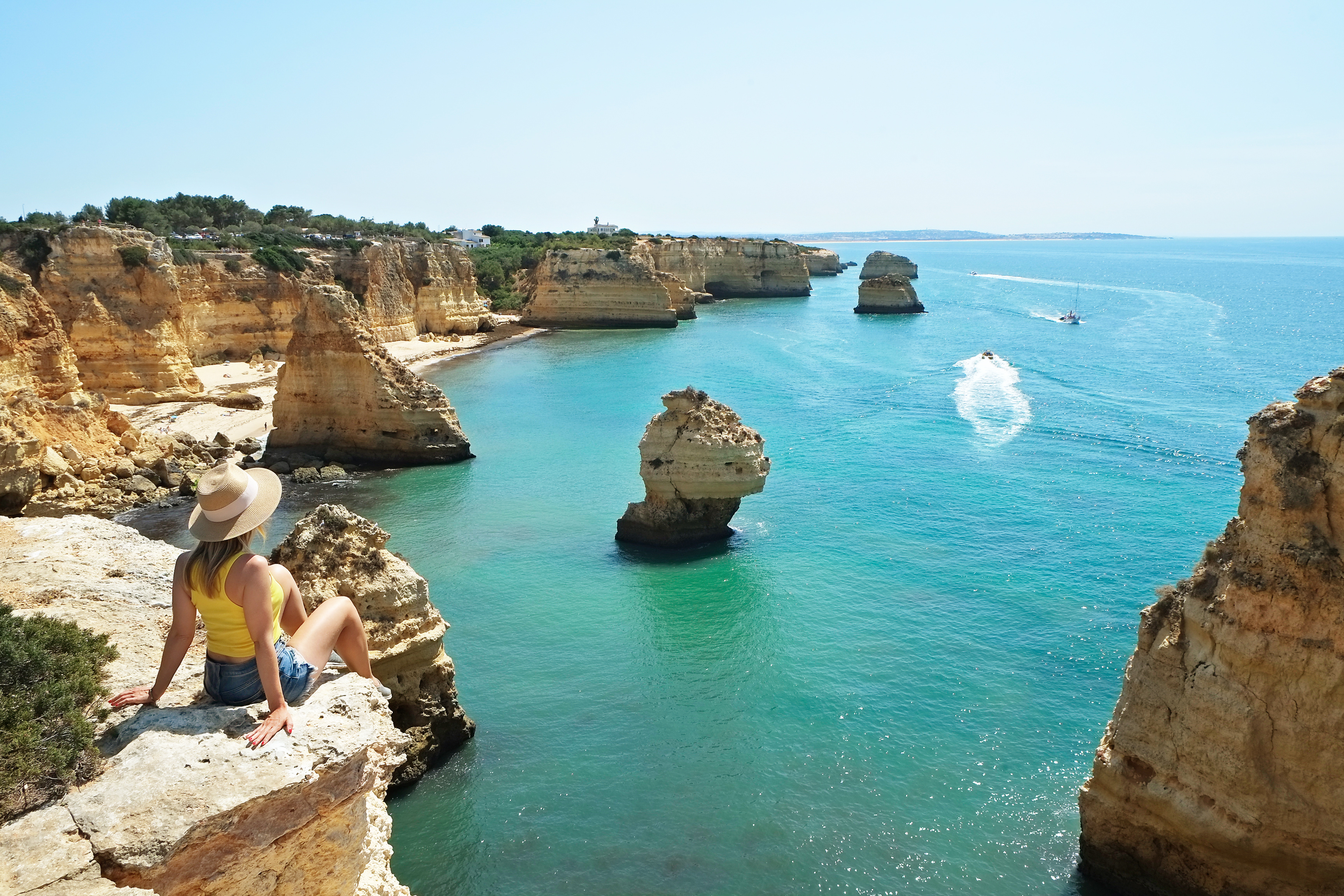 If you want to travel quickly and easily to the Portuguese sun, you can fly to one of the two airports in Lisbon and Faro. Suitable flights can be found from various German cities, including the Easy Airport Parking location in Hamburg or our location in Düsseldorf. After about three hours of flight time, you can then already start your well-deserved vacation 2021 in Portugal.
The situation last summer: Body temperature measurements were taken at the airports and in case of an increased temperature, further examinations or self-isolation were ordered. If you are planning to spend your 2021 vacation in Portugal, you obviously should have sufficient mouth and nose protection in your luggage. These were mandatory in stores and on public transportation last summer. A minimum distance of 2 meters was also part of the mandatory safety measures in public areas.
It's best to find out exactly what restrictions apply to your destination again before starting your Portugal vacation 2021. This is especially true for the island groups, as entry requirements for a Portuguese island vacation in 2021 are currently even stricter than for the mainland.
No matter where it takes you this year, we wish you a relaxing and above all healthy vacation in 2021!