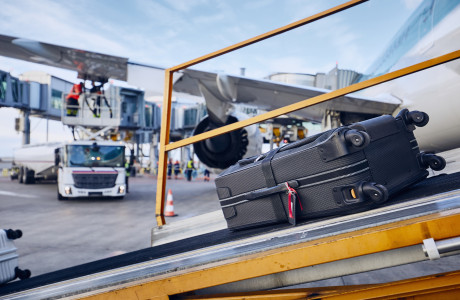 Suitcase trackers: function & benefits
Whether for vacation or business purposes, a key factor in a successful trip is reducing stress in any case. For many passengers on board an airplane, worrying about their luggage is a crucial cause of stress in this regard. The increasingly popular luggage trackers promise a remedy in this respect. Suitcase GPS trackers, for example, are designed to help locate a piece of luggage that has been left behind or loaded onto the wrong plane and bring it back to you. Find out here how the devices work, what other functions they offer and whether you might even be able to get your bags back faster this way.
Content
How does a suitcase tracker work?
Most common luggage trackers work by means of GPS signal. This can be received via the mobile network and displayed on your phone, for example. There are no problems as with smartphones: a GPS tracker in a suitcase is allowed on an airplane and does not have to be switched to a special flight mode. In addition to sending out the location signal, however, the devices also offer other functions, depending on the type, for example:
motion alarm

theft protection

speed alarm

vibration alarm

web tracking
So, above all, a GPS tracker for suitcases offers various alarm functions in addition to tracking. But does it also help you to recover your luggage?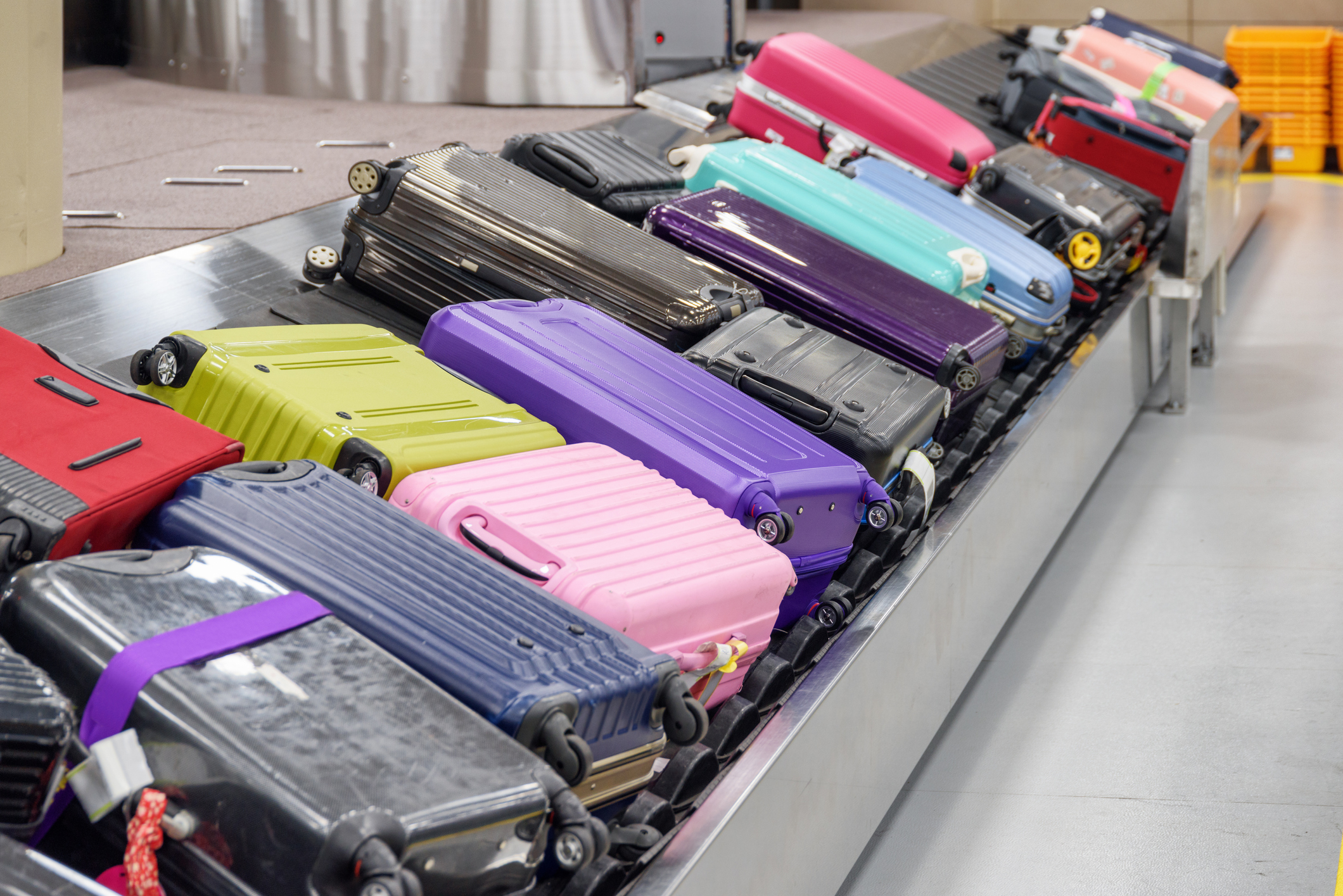 Does a suitcase tracker protect against luggage loss?
Will a suitcase with a GPS tracker get back to you faster? In short, probably not. Because in the rarest of cases, an airline actually loses a piece of luggage. By means of the bag tag that each bag receives at check-in, airlines can quickly locate your belongings. If a piece of luggage should ever get on the wrong plane or be left behind at the point of departure, this is mainly due to a lack of personnel.
This is because, despite extensive automation at airports, a lot of manual labor is still needed to load luggage. If this is not available in sufficient numbers, a plane may take off without all the bags and suitcases that belong to it having been loaded. Again, sufficient people must be available to quickly load the luggage into the appropriate machines and sort it accordingly at the destination airport. Otherwise there will be delays and queues. Therefore, even a GPS tracker for the suitcase is of little help here. At this point, it is not so much the localization that is the problem, but rather loading the luggage onto a flight in your direction as quickly as possible.
In the unlikely event that, say, the bag tag breaks down and your bag can't actually be found, a suitcase tracker can be useful, but the old-fashioned method of putting your name and address on the bag is almost as effective here. So it's only when there's real chaos at baggage claim that the suitcase tracker can really shine, such as when left-behind luggage is made available for pickup en masse. In this case, the GPS tracker in the suitcase allows you to make sure that your luggage is actually on site and not accidentally released to the wrong person.
Of course, a suitcase tracker also gives you the opportunity to check that your luggage has actually been loaded onto your plane right before takeoff. Whether this is a real advantage, however, is questionable. After all, you can only do something about it once you leave your plane at the destination airport. So the GPS tracker in your luggage may only help you have a stressful trip.
Tip: What to do if your suitcase is lost, we have summarized for you in an extra article.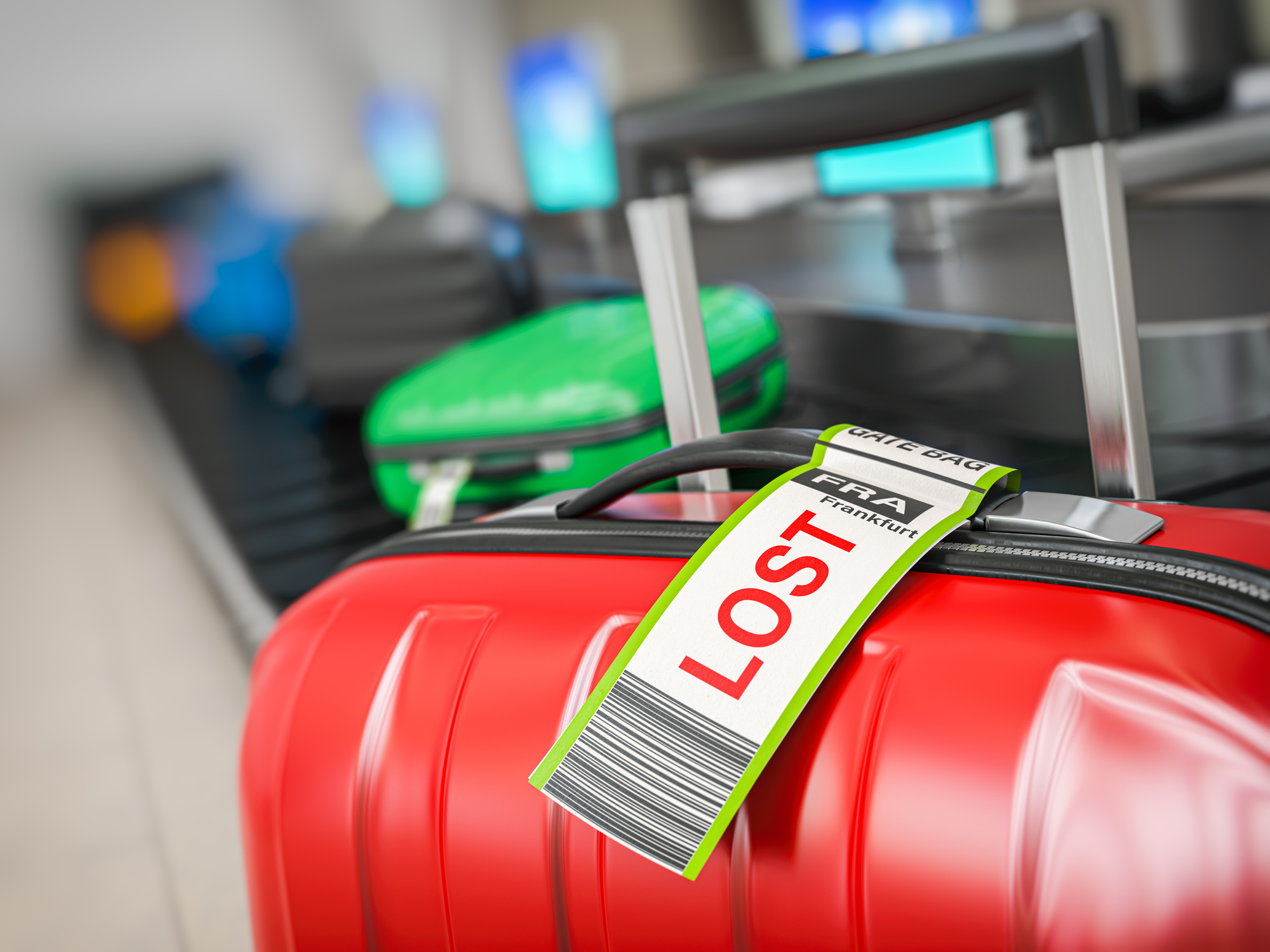 The advantages of a suitcase tracker
So is a luggage tracker a pointless gimmick? Not at all. Because as mentioned, a suitcase tracker also offers other functions. Many of them can be summarized under the topic of theft protection:
Locating: luggage tracking helps to find a stolen item again. A less dramatic example than theft is the swapping of bags, which can happen at baggage claim.

Geofence: But also the erection of a so-called geofence offers good protection against thieves. In this case, an alarm is triggered as soon as the baggage tracker is moved outside a predefined area.

Vibration alarm: If you lock valuables in your suitcase and leave it in your hotel room, a vibration alarm can also reassure you. This is triggered as soon as someone tries to tamper with your luggage, which is monitored by the suitcase tracker.
Especially due to the lack of personnel, you can also consider shipping your luggage to your destination in advance. In the meantime, there are numerous online providers who specialize in luggage shipping and where you can conveniently check in your bags before the actual start of your trip. Here, GPS trackers for luggage offer you the possibility to track the safe arrival of your bags.
So equipping your suitcase with GPS tracker can be quite useful. Especially if you are traveling with valuable luggage, you should think about the purchase. However, even a suitcase with GPS tracking cannot protect you against temporary loss during your flight, nor will the suitcase tracker ensure that you get your luggage back more quickly. For peace of mind, it's best to put a little trust in the statistics here. Because even in more chaotic conditions, most pieces of luggage arrive at their destination without any problems. We wish you little stress with your luggage and a pleasant flight!