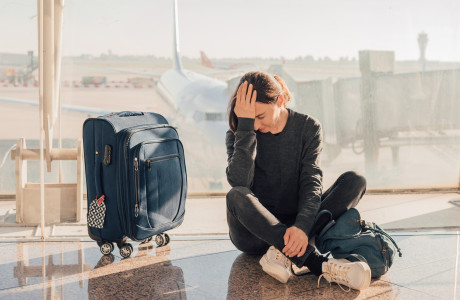 Missed connecting flight - What now?
For long-haul flights in particular, there is often no direct connection. Therefore, passengers have to switch to connecting flights. However, time is often very tight when changing flights. Accordingly, in the event of a flight delay, it can quickly happen that you miss your connecting flight. What many passengers often do not know: You are usually entitled to compensation. So that you know what to do in the event of a missed connecting flight, we would like to give you a brief insight into the legal basis. What your air passenger rights are if you have missed your connecting flight and the most frequently asked questions are answered below.
Content: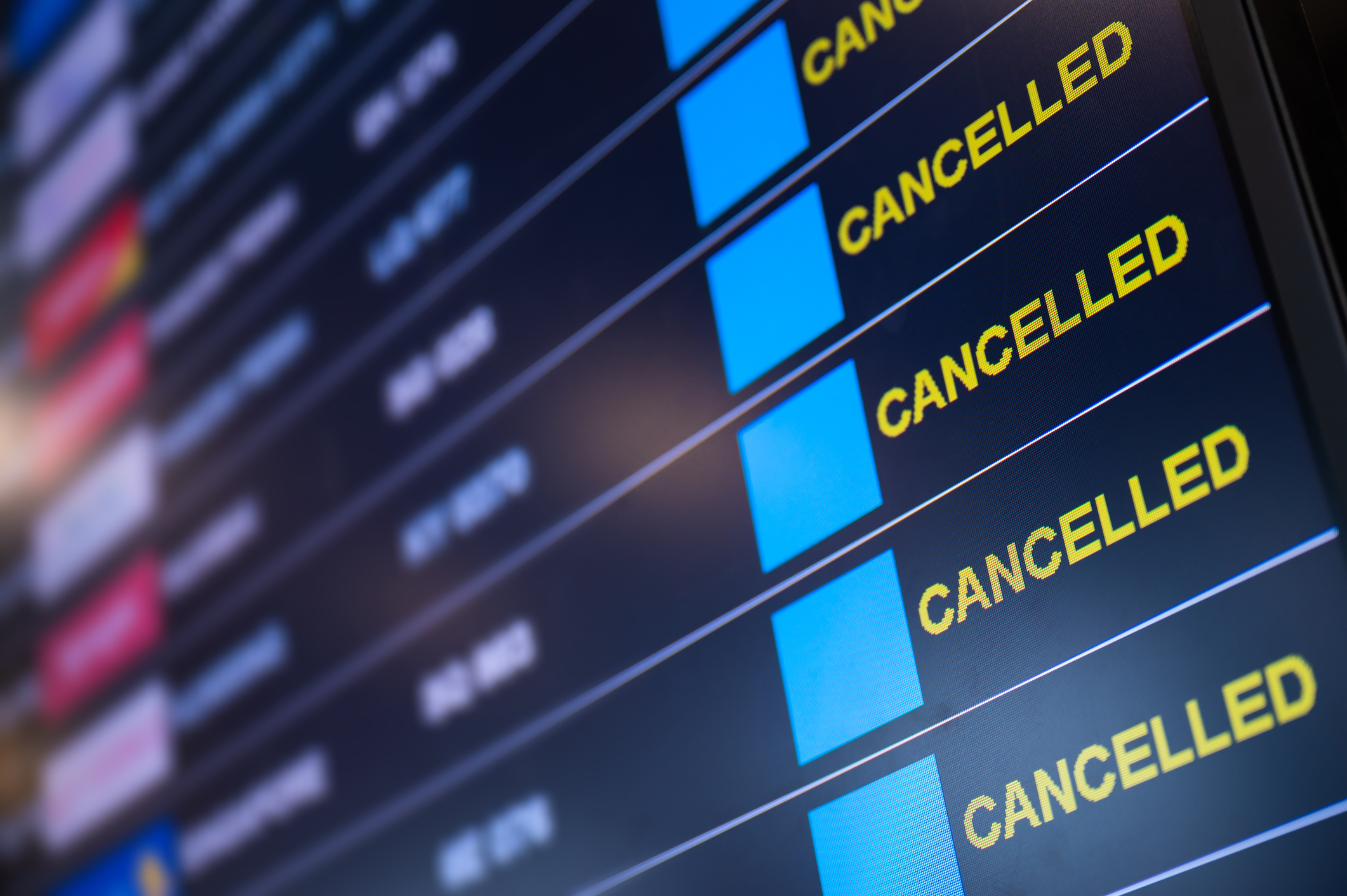 What are your passenger rights if you missed your connecting flight?
If you yourself are responsible for missing the connecting flight, you will have to arrange an alternative flight for a fee. This also applies if the minimum connecting time is still met. However, if the airline is at fault for the flight delay, the EU Passenger Rights Regulation applies to flights that take off or land within Europe. In the case of a landing in an EU country, the registered office of your selected airline must also be located in the EU.
EU passenger law protects passengers in the event of third-party fault and in some cases awards you compensation in the form of a compensation payment. The decisive factor for a compensation payment is the flight delay at the destination airport and not the delay of individual leg flights. Accordingly, if you have missed your connecting flight (due to delay), only the arrival of the aircraft of the last leg of the journey is decisive for determining your claim. It is irrelevant whether you continued your journey on the original connecting flight or whether you had to take an alternative flight. Furthermore, it does not matter whether you are an individual, business or package traveler.
In principle, the right to compensation applies:
from a flight delay of three hours at the destination

if there is insufficient connecting time between flights (this also depends on the size of the airport)

up to 31 December three years after the date of the flight (retroactively)
In addition, is important:
the amount of compensation can range from €250 to €600 per passenger; depends on the distance (short-haul up to 1,500km: up to €250, medium-haul up to 3,500km: up to €400, long-haul from 3,500km: up to €600)

after two hours of waiting at the airport you are entitled to meals (snacks and drinks), this is the airline's responsibility

if your connecting flight is postponed to the next day, the airline must provide an overnight accommodation incl. transfer
Missing the connecting flight due to extraordinary circumstances
Since airlines have no influence on extraordinary circumstances, there is no obligation to pay compensation in this case. Unless the airline had the opportunity to avert the problem. Only then would they be responsible for the flight delay or cancellation and the missed connecting flight. Exceptional circumstances include:
Strikes (depending on the individual case)

Weather-related flight disruptions (e.g. heavy snowfall, storm, freezing rain)

Natural disasters (e.g. ash cloud)

Bird strike

Closure of airspace

Terrorist threat/ political instability

Emergency landings (e.g. after medical incidents)

Short-term border closure
Important: This also includes Covid.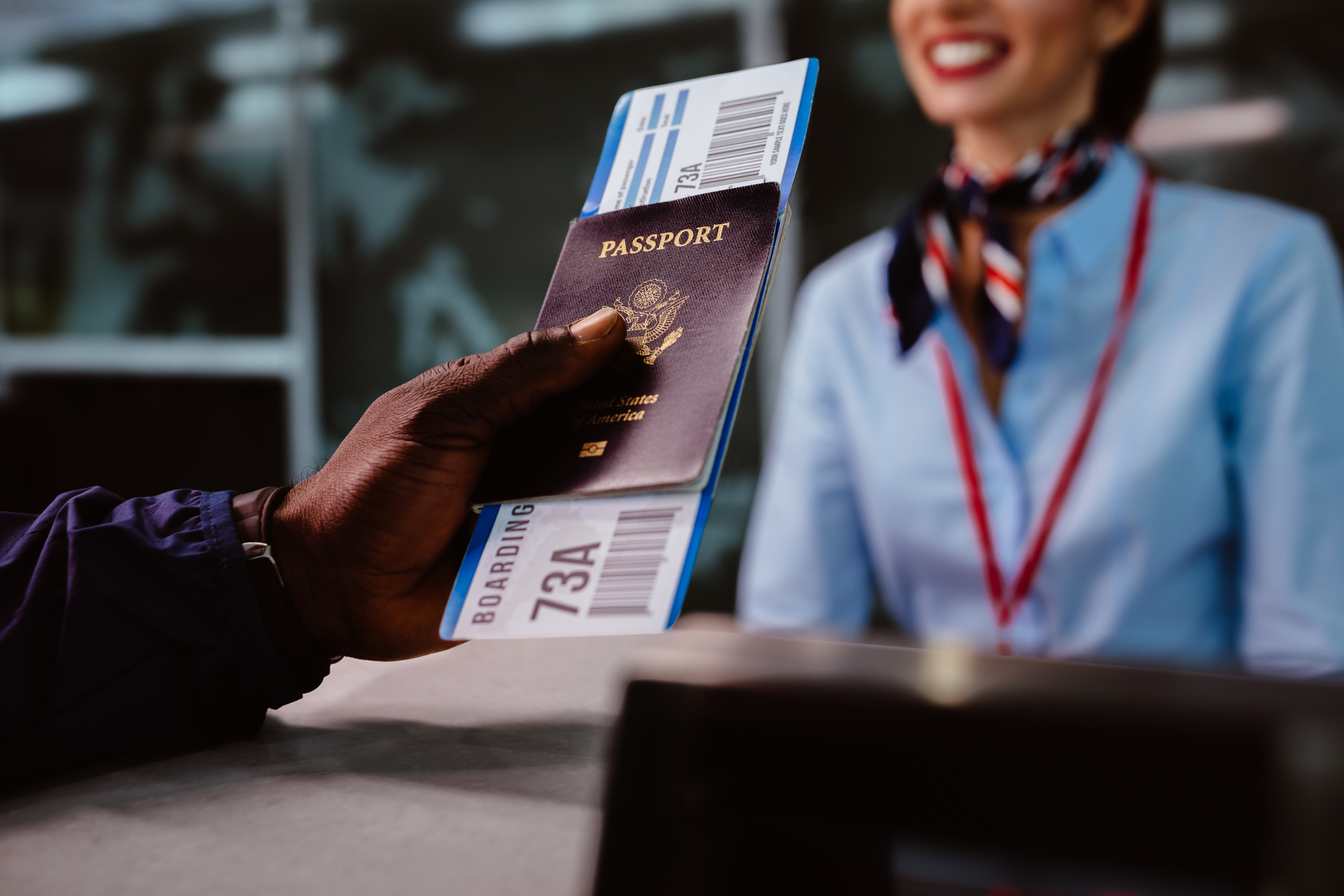 What to do if you missed your connecting flight?
To make your reimbursement request go as smoothly as possible, you can follow these steps:
Go to the airline's counter as soon as possible; this is usually located in the transit area.

Have your airline confirm the reason for the delay or the cancellation of the feeder flight in writing (there are forms for this).

Depending on the flight delay you can:

a)     rebook your flight

b)     cancel your flight

c)     recover telephone costs

Take a picture of the display board showing the flight delay or the cancellation of the feeder flight.

If possible, exchange contact information with other passengers. This way you will have witnesses and will be better able to enforce your compensation claim.

Insist on your utilities in the form of drinks and food during the waiting time at the airport.

Ask the airline to arrange accommodation and transfer costs in case of a replacement flight the next day.

Collect receipts of your expenses incurred when you missed the connecting flight, e.g. meals, hotel accommodation, transfer or drinks, to be able to submit them later.
FAQ – Missed connecting flight
What if flight segments are operated by different airlines?
As long as it is a uniform booking of the flight segments with one booking code, it makes no difference if the individual legs are operated by different airlines. In addition, if you miss your connecting flight, the airline in question must provide substitute transportation as soon as possible. Accordingly, all passengers have a valid claim if you have a flight delay of more than three hours at your destination.

Who is responsible for compensation on code-shared flights?
Many airlines do not inform passengers about their air passenger rights and refuse to provide information. In the case of code-share flights, where several airlines share a scheduled flight under a separate flight number, claims must be filed with the airline that operated the flight that caused you to miss your connecting flight.

What are your rights in the event of long waiting times at the airport?
If you have missed your connecting flight due to a flight delay and this results in long waiting times at the airport, you are entitled to benefits. This varies depending on the route:

Short-haul up to 1,500 km: from two hours of waiting time, you are entitled to free drinks, snacks, e-mails, fax and two telephone calls

Medium distance 1.500-3.500 km: from three hours waiting time you are entitled to free drinks, meals, two phone calls, e-mails or fax

Long distance from 3500 km: from four hours start delay you are entitled to free drinks, meals, two phone calls, e-mails or fax

What if the flight is delayed for more than five hours? 
If the flight is delayed by more than five hours and you miss your connecting flight, you can either cancel the flight and get a full refund of the ticket price or request replacement transportation. In the event of a withdrawal, the airline must fly you back to the departure airport free of charge.

What happens if the flight is postponed to the next day?
If the airline is to blame for you missing your connecting flight and the flight is postponed to the following day, according to the EU Passenger Rights Regulation, passengers have a right to an overnight hotel stay including transportation to the hotel as well as back to the airport.

How long does it take to receive compensation?
Airlines make it difficult for passengers to claim your compensation even though you are responsible for missing your connecting flight. It can take several months to get back to you. Airlines often plead that these are extraordinary circumstances, even if this is rather doubtful. If, despite repeated requests for payment, they refuse to refund you the money you are legally entitled to, it is advisable to seek help from an air passenger rights specialist and take legal action.

What happens to the baggage during a stopover?
As a rule, you do not have to worry about anything in this case. The luggage will arrive at your destination even in case of unscheduled flight cancellations or rebooking due to a missed connecting flight. However, if your replacement flight is not leaving until the next day and the stop-over is over 24 hours, you will need to collect your luggage and check it in again before continuing your journey. It is also advisable to stow the essentials in your carry-on luggage so that you are prepared for any eventuality.

What are your passenger rights in case of delayed baggage?
If you have missed your connecting flight, it can happen that your luggage arrives late when you rebook. In this case, you have the right to be reimbursed by the airline for the cost of replacement clothing and cosmetics, up to a maximum value of 1,385 euros per passenger. No later than 21 days after receiving the luggage, you must report the expenses in writing to the airline for reimbursement, presenting the proof of purchase. 50% of the total cost is reimbursed for clothing because it can be reused. On the other hand, for cosmetic products, the full price will be borne. However, this claim is only valid if the destination is not your place of residence. In addition, the expenses must be in proportion to the delay of the suitcase and be traceable. The reason for the trip also plays a role, because you need different clothes for a business trip than for a beach vacation.
All in all, of course, a missed connecting flight is never really pleasant. Nevertheless, you can arm yourself against the great unknown by providing information in advance and clarifying what to do should it occur. If possible, document every step and try not to let the situation upset you. We'll keep our fingers crossed that you don't miss any of your connecting flights and wish you a safe trip!