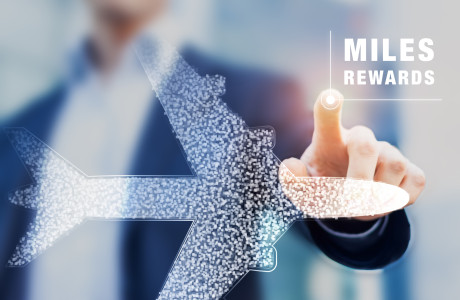 Travel convenience through frequent flyer programs
Frequent flyer programs are offered by several airlines and are particularly worthwhile for people who travel a lot by plane for business or leisure. This can not only significantly save costs, but also additionally increase travel comfort. But what is a frequent flyer program? With a frequent flyer program, you can earn valuable miles both in the air and on the ground to secure numerous rewards that make air travel more enjoyable. But how exactly does a frequent flyer program work? Who is it worthwhile for? What are the benefits and rewards, and how can you top up your mileage account? We explain!
Content:
For whom is a frequent flyer program worthwhile?
A frequent flyer program, as can be deduced from the name, is suitable for people who regularly travel by plane. The airplane has long since ceased to be the most expensive means of transportation and is one of the most popular and fastest methods of getting from A to B. To give you a guideline, you should fly at least ten short-haul flights a year, two long-haul flights in economy class or one flight in business class to make a frequent flyer program worth your while. However, joining a frequent flyer program is basically always advisable, as you will not suffer any disadvantages. Participation in such programs is usually free of charge. This gives you the opportunity to join a frequent flyer program in the first place.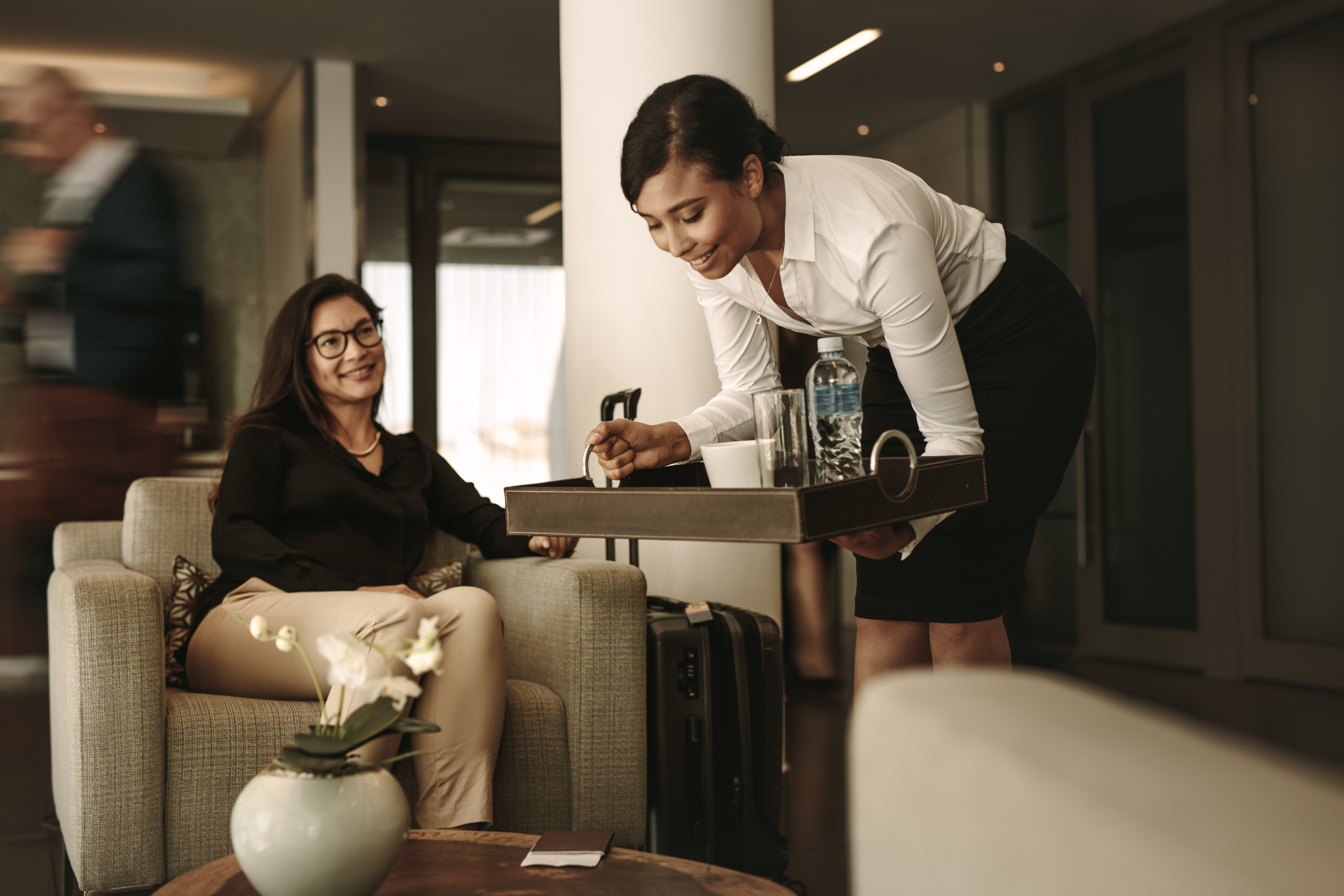 How does a frequent flyer program work?
The basic principle of a frequent flyer program is always the same: with every flight, as well as through transactions with partner companies, you can earn bonus miles, which are divided into award and status miles.
1.     Award miles you can earn on everyday errands, cooperating hotels, partner airlines and other partner service providers.
2.     Status miles can only be earned by flying and depend on the flight distance and booking class, which makes them more valuable and therefore more difficult to earn than award miles.
Mileage credit depends on the booking, membership status and frequency. Once a certain mileage value is reached, you move up to the next higher member status. The higher you get, the more privileges you can enjoy to enhance your travel. Depending on the status level, frequent flyers, often called frequent travelers, are given preference and can also exchange the award miles they earn for bonuses.
Bonuses are available in almost every conceivable form. These can be non-cash assets, discounts, but also upgrades or better service. So that you are not limited to a route network, certain departure points, destinations and times, you can also earn miles from partner airlines. However, this is only possible with airlines that form an alliance together or belong to a frequent flyer program. This creates a win-win situation: frequent flyers benefit from attractive rewards, and the airlines in turn benefit from your loyal customers and the resulting strengthened, intensive customer loyalty.
Special privileges with frequent flyer programs
Depending on the airline, there are major differences in terms of fares. Upon achieving promotion to the next status, special benefits beckon in addition to redeemable miles. Common benefits include:
1. Access to lounge areas
Frequent flyer programs offer travelers access to special lounge areas to relax and unwind before their flight.
2. Free upgrade
As a member of a frequent flyer program, you will receive a complimentary upgrade to the next higher class when you reach a certain point level.
3. Higher check-in priority
You will receive priority boarding when you reach a certain mileage value in your frequent flyer program and will be given preferential treatment. Thus, you avoid long queues.
4. Increased baggage allowance
As a frequent flyer, you receive priority baggage treatment and are allowed to take extra baggage for free.
5. Rental car
At your destination, you can redeem your frequent flyer miles for a rental car to explore your destination in comfort.
6. Transfer service
When you reach a certain status level in your frequent flyer program, you can enjoy an exclusive limousine and transfer service on arrival and departure.
7. Free flight
The free flight is by far the most popular and valuable award of a frequent flyer program. For such an award flight, you need to have a high points balance in your mileage account.
8. Better service
One of the privileges you enjoy as a member of a frequent flyer program is a personal concierge at selected airports, depending on your frequent flyer status.
9. Accelerated booking process
Pre-filled forms with contact as well as account data already stored simplify the booking process for frequent flyer programs.
10. Additional partner card
For your life partner you will receive an additional partner card of your frequent flyer program if you have a certain number of status miles.
11. Non-cash assets
Miles can be redeemed for non-cash assets and discounts in the frequent flyer program store or partner companies.
12. Preferred seats
At a certain status level achieved in the frequent flyer program, you can reserve the seat of your choice free of charge.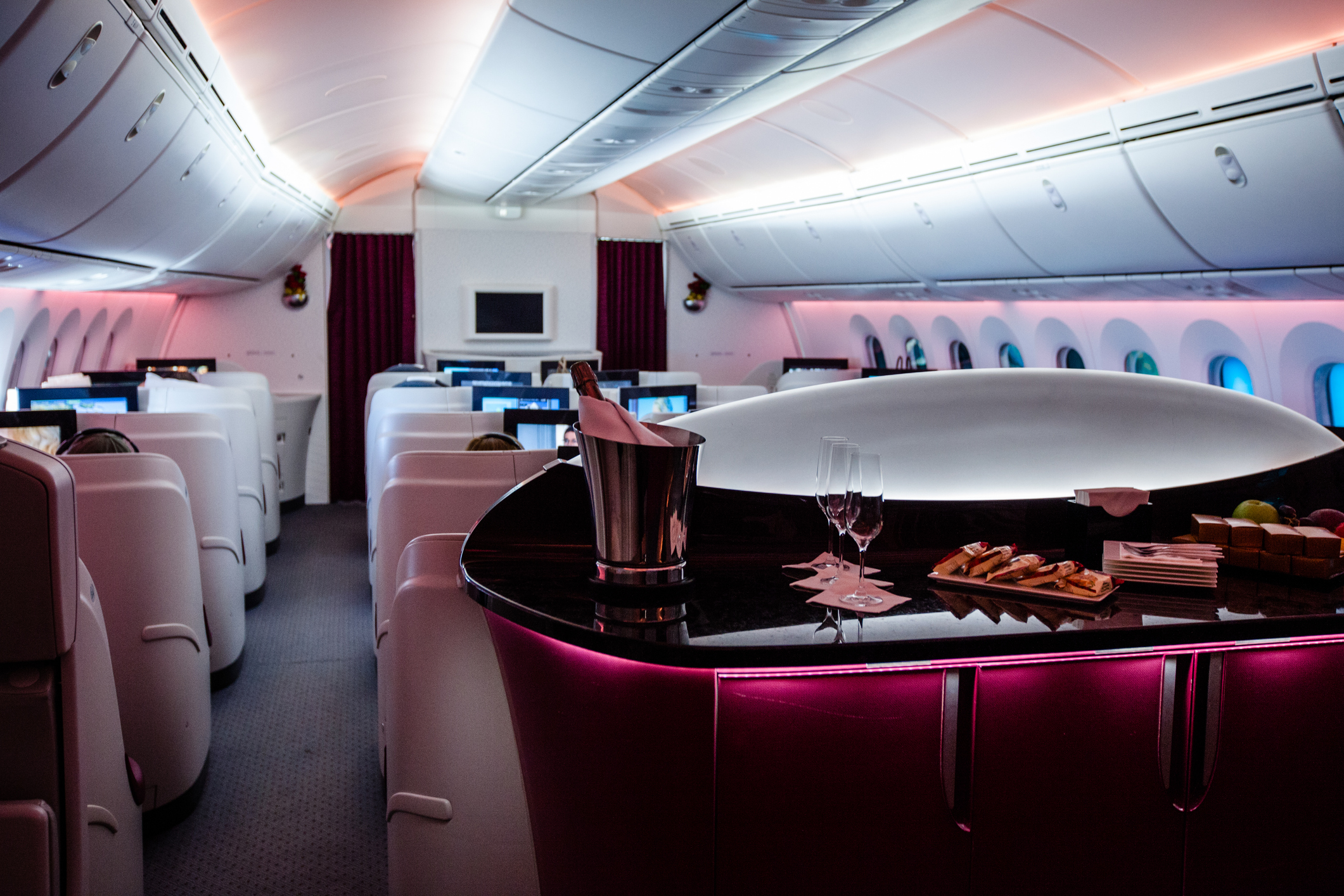 Tips to increase the mileage account of your frequent flyer program
In principle, there are two strategies for maximum mileage yield. Firstly, you can fly in several segments, as there is a fixed number of miles per flown flight segment within Germany and Europe. This would mean that you forego direct connections and make several stopovers. Since the status miles are awarded by segment, your number of flight miles is doubled by a changeover. However, you also lose time at the same time. The second strategy is to choose the best value for money between booking classes. However, there are other tips and tricks on how to increase your mileage account to reach your desired membership status.
When booking, always make sure to stay within a flight alliance

With the help of a family account, some frequent flyer programs offer that you can earn miles with multiple people on one account at the same time

Mileage bonus promotions can double or triple your airline miles

Be on the lookout for error fares, these are exceptionally cheap flights due to a system error

Earn points on the ground, too, by paying for your next purchase or gas with your frequent flyer program credit card, because you earn one mile for every euro spent on sales

Mileage credit varies with respect to booking class and distance flown

Miles can be credited retroactively for up to 6 months, but are usually credited automatically when you provide your frequent flyer card number
Which frequent flyer program is best?
The first frequent flyer program in the world dates back to 1979 and was founded by Texas International Airlines. In the meantime, however, there are over 200 mileage programs worldwide. Each of them has its own strengths and weaknesses - both in terms of redeeming miles and earning miles. Therefore, if you are interested, you should find out about the various frequent flyer programs in detail in advance. In doing so, it is important to keep your own expectations and needs in mind in order to match them with the different frequent flyer programs. For example, it is important to know how often you would like to fly each year, what rewards appeal to you, what destinations you would like to fly to in the future, what your preferred departure point is, what the annual membership fee is and, most importantly, what the conversion is between revenue and miles. Lufthansa's Miles & More, for example, is by far the best known. Lufthansa is part of the Star Alliance, an association of 28 airlines where miles can also be earned. Over 9 million customers participate in this frequent flyer program. This makes Lufthansa one of the most successful providers.
In summary, a frequent flyer program is for bargain hunters who travel a lot by plane for business or leisure. With the help of a frequent flyer program, you can afford otherwise high-priced amenities with a clear conscience. A mileage card provides uncomplicated access to the exciting world of privileges.