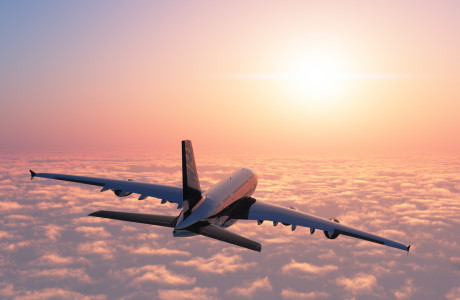 Info, tips & tricks for long-haul flights
Long-haul flights are exactly what their name implies: primarily long. However, they are a necessary evil to get to the long-awaited destination. The adventure trip through Asia, the road trip through the USA, the relaxing vacation in Bali - the long-haul flight is part of every intercontinental trip. Wouldn't it be nice to experience even this part of the trip, as stress-free as possible? What is the longest flight route in the world? And how do you arrive at your destination in good spirits? We provide suggestions on how you can make the long-haul flight enjoyable. All long-haul flight tips and tricks and how to get to your destination relaxed, you will learn below.
Content
What is a long-haul flight?
At what point is a long-haul flight to be categorized as such? The Aviation Manual defines this very clearly. A flight is considered a long-haul flight when the distance exceeds 3,000 km and the flight time exceeds three and a half hours. 3,000 km as the crow flies can be compared to the distance from Berlin to Cairo. The duration of the flight can vary and cannot be given as a blanket figure. As a rule, it takes around three to four hours to cover such a distance.
What are the most popular long-haul flights?
The most popular routes from Germany with stopover are, Frankfurt — Auckland (18,218 km), Frankfurt — New York (9,012 km) and Frankfurt — Bangkok (9,012). The three longest routes from Germany with a stopover are Düsseldorf — Dunedin (18,684 km), Cologne/Bonn — Christchurch (18,665) and Stuttgart — Wellington (18,642), as New Zealand is the farthest from Germany.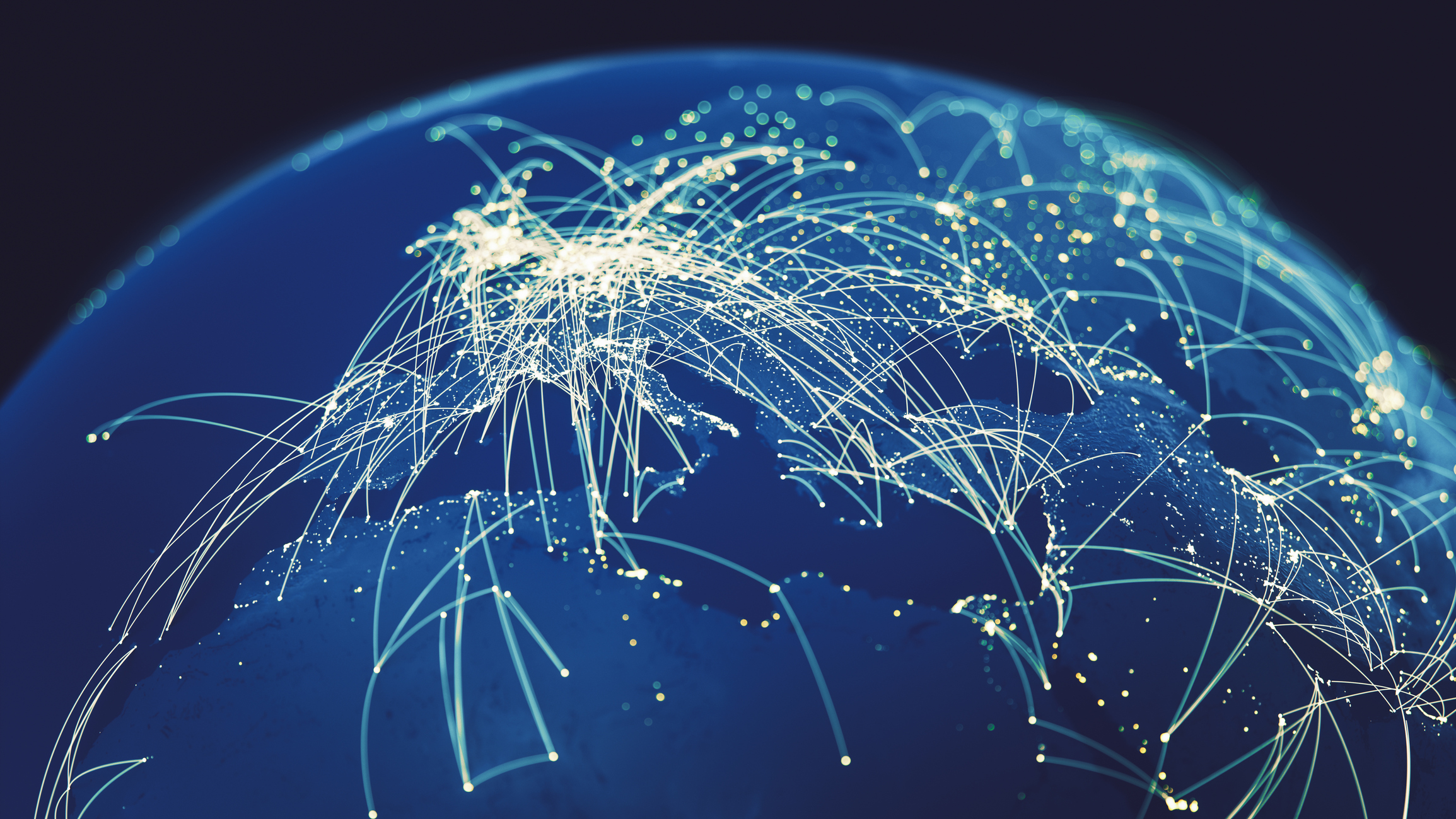 What is the longest flight distance in the world?
The longest flight route in history was on October 11, 2018, by an Airbus A350-900ULR of Singapore Airlines. This world record was set from Singapore to New York - Newark. The aircraft covered non-stop 16,700 kilometers in about 18 hours.
9 tips for a stress-free long-haul flight
Non-stop flight
Getting to your destination without stopping is much less stressful, as there are no delays caused by changing planes on a long-haul flight without a stopover. It also reduces the risk of accidentally losing your suitcase when changing planes.

Punctuality and online check-in
For a long-haul intercontinental flight, arrive at the airport at least two hours in advance. Getting there, security, check-in - these are all unknown variables in your formula for a relaxed start to your vacation. That's why we recommend booking a parking space in advance at our Easy Airport Parking locations. With many airlines, you can also check in as early as 72 hours before departure and also reserve your seat.

Seat reservation
Especially on a long-haul flight, a comfortable seat is worth its weight in gold. Seat reservations are optional and can be made online and at the counter until shortly before departure. If you don't have enough room to stretch out, emergency exit seats are recommended. The farther back you sit, the more likely you are to have no seatmates if the plane is not full.
Tip: If you have a fear of flying on a long-haul flight, you should choose a seat at the very front, as the plane rocks least there during turbulence.

Comfortable clothing
For a long-haul flight, comfortable clothing is key. When flying, choose clothes in an onion look and pack enough warm layers. Airplanes are often heavily air-conditioned. Especially if you are tired, you can therefore quickly freeze. A pair of cozy socks and a scarf to cover up with will also increase the comfort factor.

Noise-canceling headphones or earplugs
A must on any long-haul flight! This allows you to block out all ambient noise and relax undisturbed. Flight noises, conversations of other passengers, baby cries and the smacking or snoring of your seat neighbor move in this way into the background.

Neck pillow and sleep mask
To arrive refreshed after a long-haul flight, you can take a neck pillow in your carry-on luggage to support your head or counteract back pain. A sleep mask can also work wonders if you want to close your eyes regardless of the lighting.

Tip: What goes in the hand luggage and how best to pack, you can read in our article facts about hand luggage.

Toilet bag
Especially on long-haul flights, it is practical to take your toothbrush, toothpaste, deodorant, hairbrush and refreshing wipes in a small bag. This will directly provide a fresher feeling after eating or sleeping. Lip care and face and hand cream can also help with chapped lips and tight skin caused by the dry air. That's why contact lens-wearing passengers are well advised to use eye drops. At best, however, switch to your glasses.

Entertainment program
Make sure you have a variety of entertainment by stocking up on movies, series, audiobooks, music and podcasts and downloading them ahead of time from your streaming service. Take a book, magazine or e-book with you to read, or use the time to get some productive work done. There is usually a screen right at your seat on long-haul flights. However, you are never guaranteed how good the program selection will be. Remember to have the appropriate chargers and a power bank so that entertainment doesn't become a short-lived pleasure.

Tip: You can find out how to keep yourself busy with and without a smartphone in our article "WLAN on the plane".

Outlook
Take a look out of the window every now and then. If you are lucky, the sky is cloudless and you can enjoy a breathtaking view. The slow passing of the earth can have a calming effect. In winter, there is even a chance to see auroras at night over Iceland, Norway, Finland, Greenland, Alaska or Canada. In any case, a long-haul flight will give you plenty of time to enjoy the view!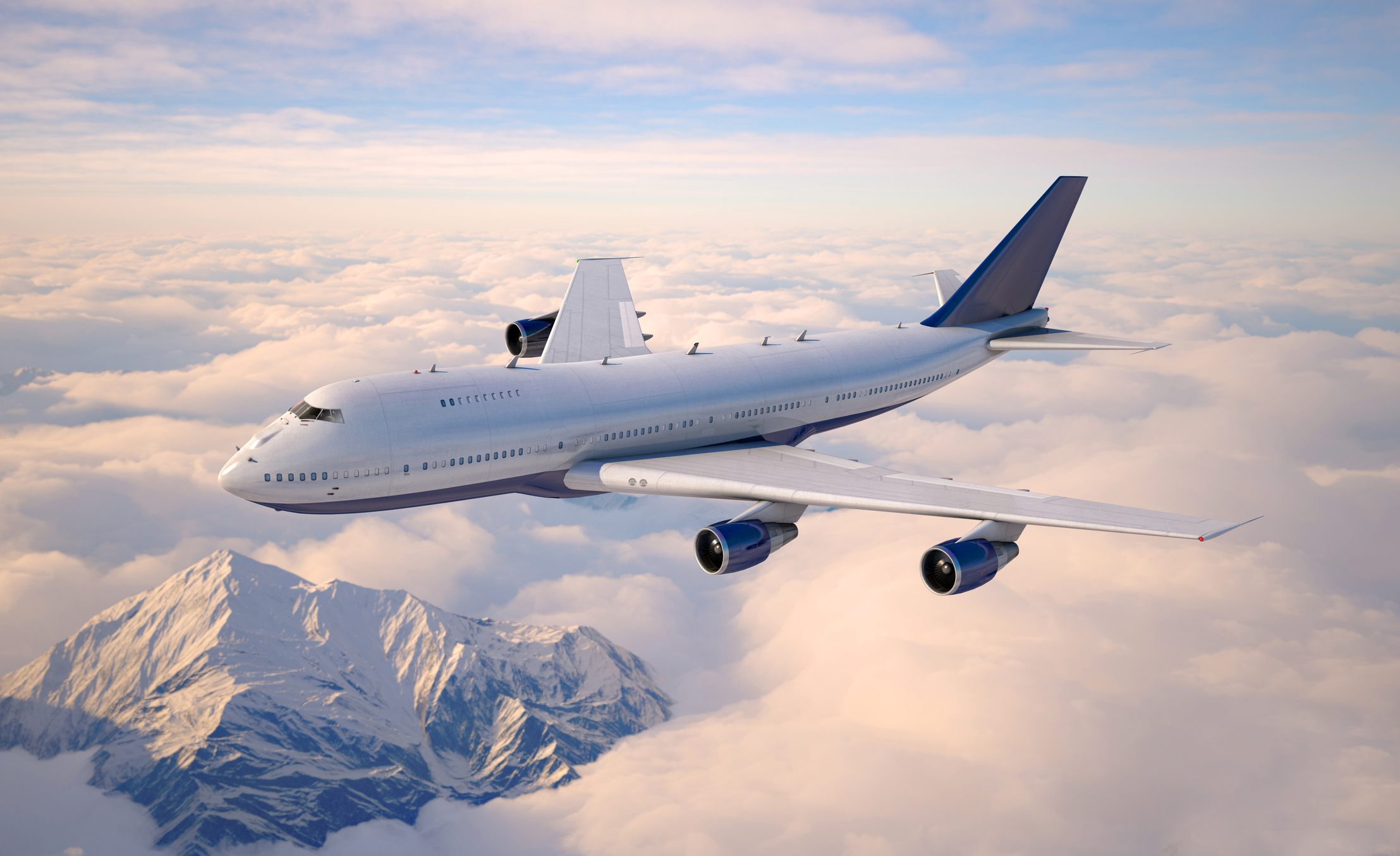 Professional tips: Stay healthy and alert on a long-haul fligh
Compression stockings
The risk of thrombosis is significantly higher during long-haul flights than during short flights. As a preventive measure, you can wear compression stockings from a medical supply store so that your legs do not swell during the long-haul flight and are well supplied with blood. Thrombosis is not age-related and can lead to a life-threatening pulmonary embolism or stroke.

Exercise
During the long-haul flight, stand up from time to time and stretch your legs in the aisle at least once every hour. If you choose to remain seated, you can rotate your shoulders as well as feet, stretching and stretching. This can also reduce the risk of thrombosis and get your circulation going by improving blood flow.

Snacks
Before a long flight, it is better to eat something that is not heavy on your stomach. Then on the long-haul flight itself, there are usually free meals. This often includes a main meal and smaller snacks. Nevertheless, inform yourself in advance and notify special requests, such as gluten-free, vegan or lactose-free food in good time. If this is not enough for you, long-lasting snacks that you have brought yourself, such as fresh fruit, muesli bars, nuts and sandwiches, are particularly suitable for in-between meals. Make sure, however, that you do not take any liquid foods such as yogurt with you. In addition, a little chocolate can sweeten any trip.

Time
Once you're on board your long-haul plane, set your watch to the local time at your destination and try to adjust your sleep schedule to that time. Go to sleep when it gets dark and adjust the brightness of your terminal displays to the time of day. This will send signals to your body when it is allowed to rest during the long flight.

Water
Since the air in the airplane is drier than the Sahara Desert with a humidity of 15%, you should wet your palate and mucous membranes by drinking during a long-haul flight. Also remember that drinking regularly can prevent jet lag. It's best to take a 500ml bottle with you, which you fill up beforehand in the washroom of the security area. But of course, you can also ask the flight attendant for water on board. You can find more tips of this kind in our article 10 tips to avoid jet lag.
Popular airlines for long-haul flights
Consider in advance what your requirements are for a long-haul flight. If you want to have the most pleasant flight possible, including the entertainment program, food and good service, it is worth investing a little more money if necessary. It is also practical to have a large piece of luggage included in the price. Otherwise, you will have to book such details separately and at extra cost, which can make a long-haul flight expensive in the end, even if it is a supposed bargain. If you are planning a long-haul flight with a baby, you can find out everything you need to know about this in the magazine article Flying with a Baby. In the following, you will find some airlines that have established themselves as good contacts when it comes to long-haul flights thanks to their service performance, punctuality and customer care:
Qatar Airways

American Airlines

Aeromexico

SAS Scandinavian Airlines

Qantas Airways

LATAM Airlines

Westjet Airlines

Luxair

Austrian Airlines

Emirates

Flybe

KLM Royal Dutch Airlines

Singapore Airlines

Garuda Indonesia

Virgin Atlantic

United Airlines

Delta Air Lines

Turkish Airlines

Air France

LOT Polish Airlines
You see all that is needed for a long-haul flight is good preparation. With a little planning, you can make your flight as pleasant and stress-free as possible. Our tips for long-haul flights will help you start your vacation relaxed and carefree. We wish you a relaxing trip!