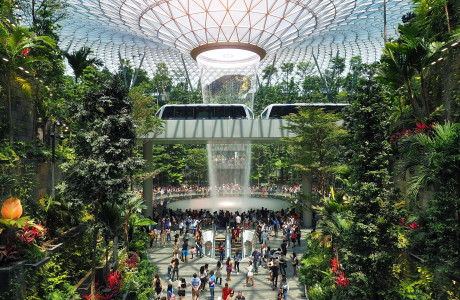 The largest airport in the world: Airports compared by numbers of passengers
Huge terminals, duty-free shops, numerous restaurants and shops: many of the world's largest airports now resemble small cities where travellers can find everything they need. Grab a quick snack before a business trip or do some last-minute shopping before departure. But which is the biggest airport in the world? In Germany alone, around 336,000 passengers pass through the various airports every day. There are various mega-airports around the world to accommodate the huge numbers of passengers. How "big" an airport is is usually measured by the number of passengers. We have compiled some exciting facts about the largest airports in the world.
The 10 largest airports in the world: From ATL to DFW
To get a first impression of the largest airports in the world and a feeling for their dimensions, let's start with a few hard facts. More than 4 billion passengers pass through over 1,650 international airports in 177 countries every year. The 10 largest airports in the world, on the other hand, are spread over just six different countries. At these ten locations alone, around 863.5 million passengers were transported into the air in 2019. But where are these superlative passenger transfer points?
The following list shows the world's largest airports by passenger volume in 2019:
ATL — Hartsfield-Jackson Atlanta International Airport, USA — 110.53 million passengers

PEK — Beijing Shoudu Guoji Jichang, China — 100.01 million passengers

LAX — Los Angeles International Airport, USA — 88.07 million passengers

DXB — Dubai International Airport, Vereinigte Arabische Emirate — 86.4 million passengers

HND — Tokio-Haneda, Japan — 85.51 million passengers

ORD — Chicago O'Hare International Airport, USA — 84.65 million passengers

LHR — London Heathrow, Großbritannien — 80.89 million passengers

PVG — Shanghai Pudong International, China — 76.15 million passengers

CDG — Paris Charles de Gaulle, Frankreich — 76.15 million passengers

DFW — Dallas/Fort Worth, USA — 75.07 million passengers
The international comparison of the largest airports in the world is usually based on passenger volumes. It is interesting to note, however, that this does not automatically imply area superiority - quite the contrary. In comparison with its competitors, Atlanta does not even rank in the top 10, the undisputed leader being the King Fahd International in Saudi Arabia. With an area of more than 77,000 hectares, it is more than five times as large as the second-ranked Denver International Airport in the USA. It is twice as large as the world's third largest airport Dallas/Fort Worth. The subsequent airports of Orlando, Washington and Houston are then all located fairly close together. This puts the USA in the top 10 of the world's largest airports in terms of space.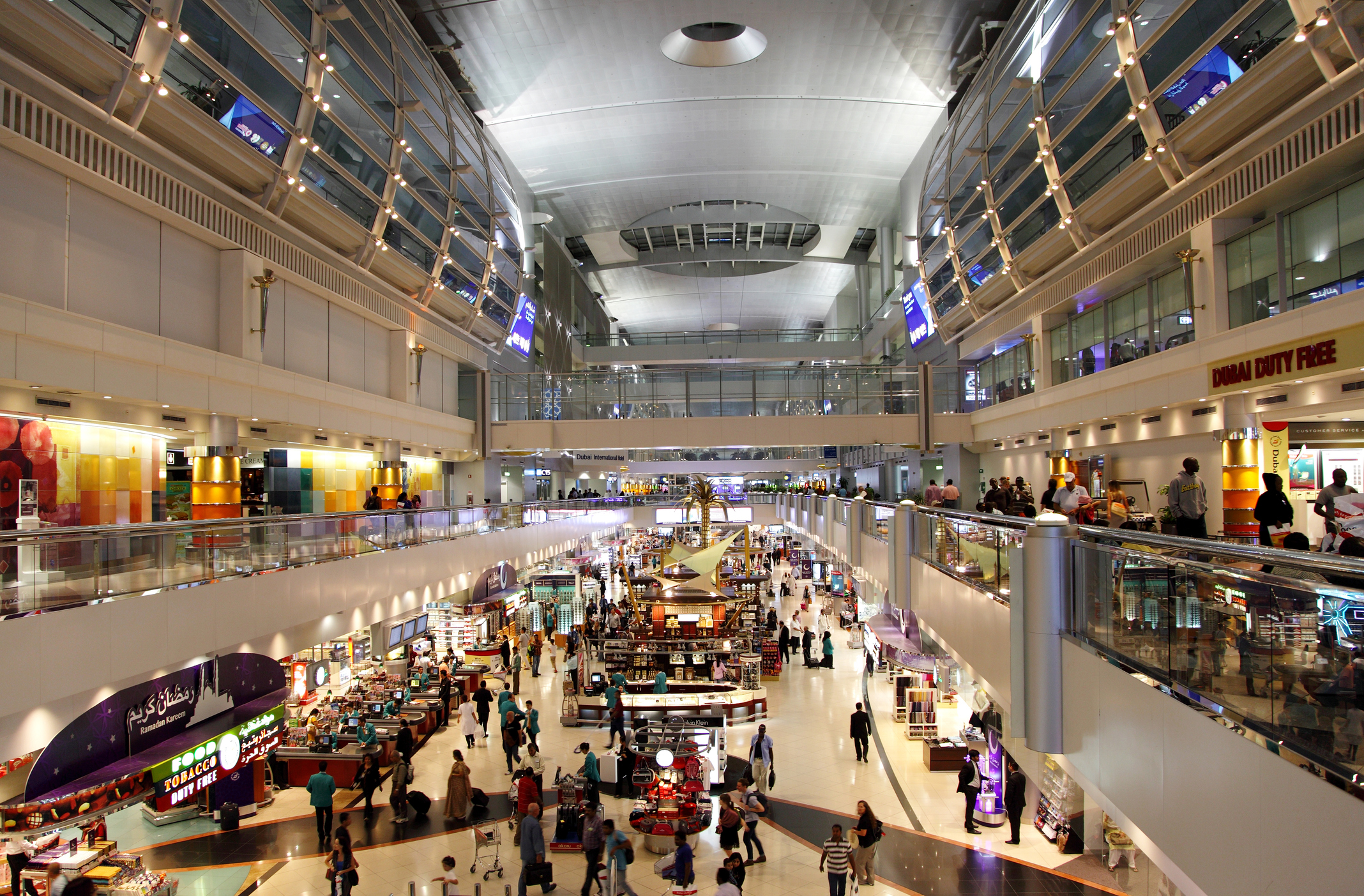 Time travel: Review & future visions of the world's largest airports
100 years ago, in 1920, the first international airport opened: Croydon Airport in Great Britain. Today it is not nearly the largest airport in the world, but it is one of the oldest international airports. Since then, the number of passengers has grown steadily. For example, at the turn of the millennium, 80 million passengers a year were still boarding planes at Atlanta Airport. Today there are almost 30 million more. This shows the enormous increase in passengers over the last two decades.
Passenger numbers at airports are increasing year after year and more and more mega-airports are being built. Only in 2020 everything will be different, so that due to the COVID 19 pandemic a huge drop in passenger numbers at the world's largest airports can be seen. At times, there have been losses in air passengers of up to over 90% compared to 2019, so it remains exciting to see how the ranking of the world's largest airports will develop in the coming year. Depending on the exit and entry regulations of the individual countries during the pandemic, the passenger numbers at international airports could change drastically, which could cause the ranking to be quite confusing, at least for 2021.
Where are the largest airports in Europe located?
Only two European airports make it into the ranking of the largest airports in the world. But other major airports in Europe also welcome tens of millions of passengers to their terminals each year. The two largest airports in Europe, as mentioned above, are London Heathrow (LHR) in the UK and Paris Charles de Gaulle (CDG) in France.
Passenger numbers at Europe's largest airports are in the region of 70 to 80 million people per year. Amsterdam's Schiphol Airport is in third place with 71 million passengers, putting it on the podium of the European airport rankings. Ranks 4 to 10 are distributed among airports in a wide range of countries, including Germany, Turkey, Spain, Russia and the UK.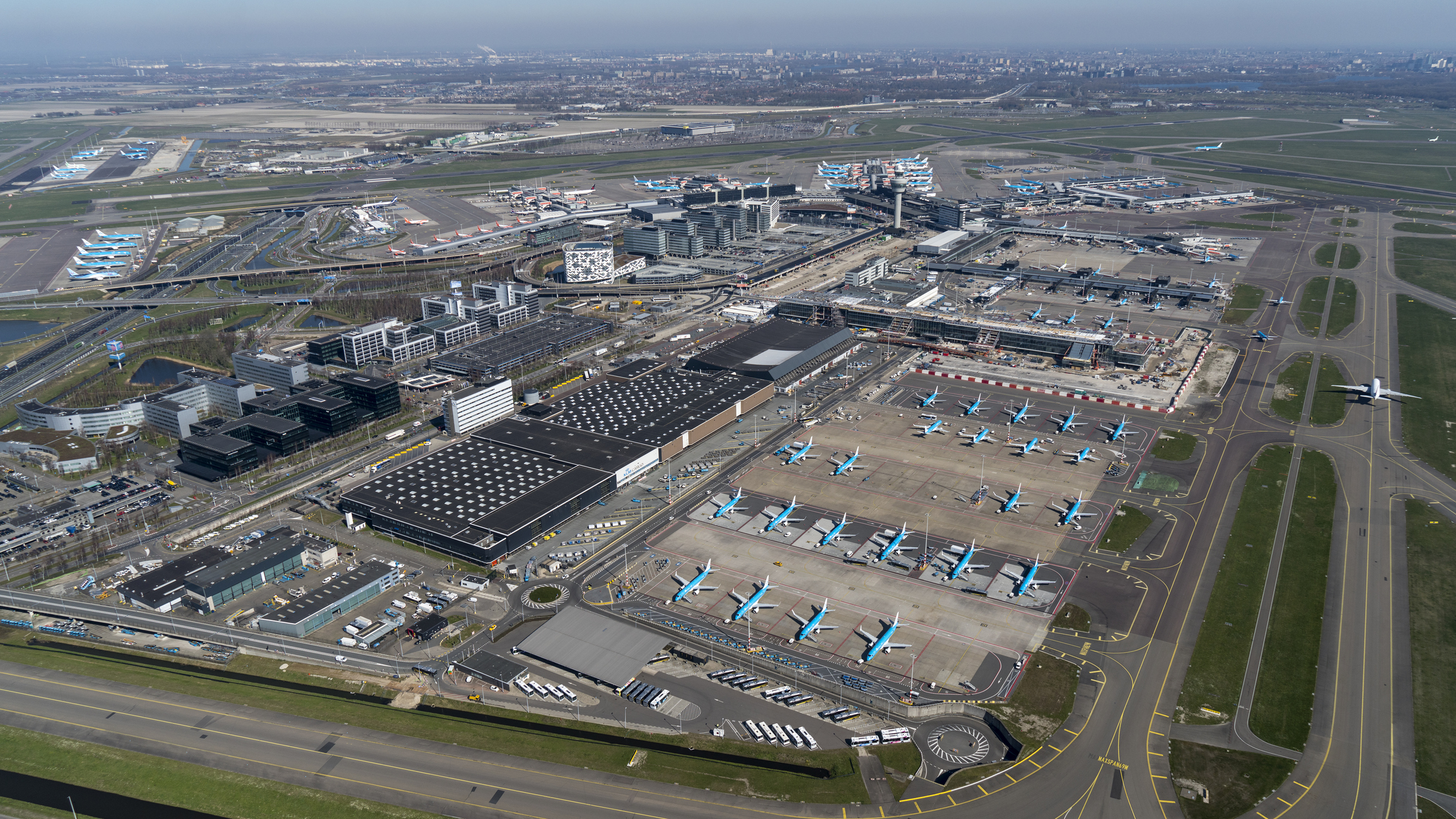 Germany's largest airports: huge airports and giant construction sites
Two German airports are also among the largest in Europe. In Frankfurt am Main (FRA), more than 70 million people board flights every year. This makes Frankfurt Airport not only Germany's largest airport, but also the fourth in the ranking of Europe's largest airports. In a comparison of the largest airports in the world, FRA occupies a solid 15th place.
With 47 million passengers, Munich's MUC airport, although slightly smaller, is still Germany's largest airport after Frankfurt. In the following places the passenger numbers are already significantly lower. The airport Düsseldorf (DUS) with about 24 million, Berlin Tegel (TXL) with 22 million and Hamburg (HAM) with 17 million passengers occupy places 3 to 5.
Actually another "mega" airport should already be opened in Germany: BER Airport Berlin Brandenburg. The original opening was already scheduled for November 2011. But due to planning errors and technical deficiencies, the opening was postponed several times. On 31 October 2020, almost nine years later, BER was now officially opened. Not necessarily a happy ending, as the originally estimated construction costs of BER of 2 billion Euros have tripled by then.
Although BER will not become Germany's largest airport, it has unintentionally gained international recognition as a prime example of planning mishaps in the construction industry. With an initially planned 46 million passengers, BER will not be at the top of the list of the largest airports in the world after its opening, but it will certainly be second only to Munich Airport (MUC) as the largest airport in Germany. It remains to be seen, however, where Berlin Brandenburg Airport will be in the ranking of the largest airports in the world in the coming years.
Tip:If you are planning a trip from a German airport, it is best to take a look at our Easy Airport Parking location pages. There you will find a current overview of our airports, so that you can easily book a parking space in advance, e.g. at Hamburg Airport, or park at Düsseldorf Airport on the day of your arrival.