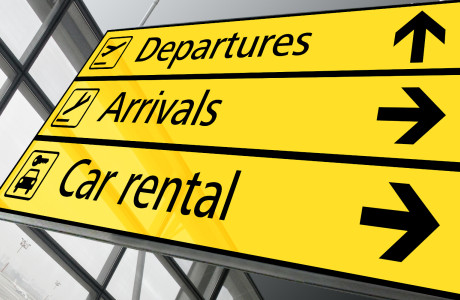 Renting a Car on Holiday: A Rental Car Guide
Those who don't just want to spend their well-deserved holidays on the beach but also want to explore the region a little often cannot avoid renting a car. Whether it's for extended road trips through the country or short discovery tours in the nearby surroundings, finding a suitable rental car for your holiday can be easy with a few tips and tricks. Find out now what you should know about hiring a rental car, where hidden cost traps lurk and how to best insure yourself!
Content
Research the holiday destination
Before you hire a car and start your holiday, you should inform yourself about certain aspects of your holiday destination. For example, it is important to know whether your national driving licence allows you to drive a rental car at all during your holiday in the respective destination country, or whether you possibly have to carry an international driving licence with you. Within EU countries, your national driving licence is sufficient for driving a rental car. In some non-European countries, however, having an additional international document with you is mandatory or at least recommended. In addition to driving licence regulations, depending on the destination country, there are different traffic regulations and various other guidelines for driving a rental car – even for those who are on holiday.
For longer road trips through different countries, you should also pick up particularly good information in advance. Some car rental companies and also some countries prohibit crossing borders with a rental car. In this case, you should book a new rental car in each country you're visiting and return the previous one before crossing the border. For car rental companies that permit border crossings, you should indicate your plans when booking your holiday rental car. This way, you'll always be on the safe side.
Calculate your budget
Depending on the rental car model, the provider and the duration of the rental, prices can vary considerably. A rental car price comparison will give you an initial indication of how much you should ultimately plan on budgeting. Most of the time, one can take advantage of additional special offers or price advantages by booking online, which can make the holiday rental car much cheaper.
The cost of a holiday rental car depends on the vehicle class, among other things. An agile small car is often the cheapest, while a sporty convertible for sunny coastal trips will of course be more expensive. Additional functions, such as an integrated navigation device, often raise the price of your rental car abroad significantly. So pay attention to which features you really need in your holiday rental car and those that are unnecessary.
Rental cars are usually handed over with a full tank. Depending on the provider, you may pay for the initial tank filling and then simply be able to return your rental car after your holiday without any more steps involved. Or it's possible that the provider will instead insist that the car be delivered in the same condition as you received it.
Depending on the fuel consumption of your holiday rental car, the cost of your time with it will also grow. Also, with some providers the number of kilometres driven can show in the price of the rental car. It is therefore better to find out about this beforehand and keep it in mind. In addition to the costs already mentioned, there are also possible deposit fees, costs for second drivers or charges for suitable rental car insurance.
Choose the right model
The type of rental car you want to book depends on many factors. What's rather inflexible and therefore an important criterion is of course the number of people. If you are travelling alone or as a couple, you usually only need a small vehicle model. On the other hand, a family with children should book a van or other large rental car while abroad. Should you want to drive from A to B with your rental car during your holiday, the amount of luggage you have with you also shouldn't be disregarded. That's of course because all the luggage should fit into the boot of the car.
You also have to decide beforehand whether you want to have a stick shift or use an automatic. Especially in very mountainous regions, a rental car with a stick shift can be a challenge. Those who do not like to drive uphill should therefore book an automatic rental car while abroad instead. If you want to go off-road, you should definitely make a note of this with the provider and book a suitable rental car. Unsuitable vehicles can quickly incur damage to the underbody during off-road driving. You will ultimately be liable for this.
Tip: Do you always have too much luggage with you? Then you should take a look at our 10 tips for saving space in your suitcase.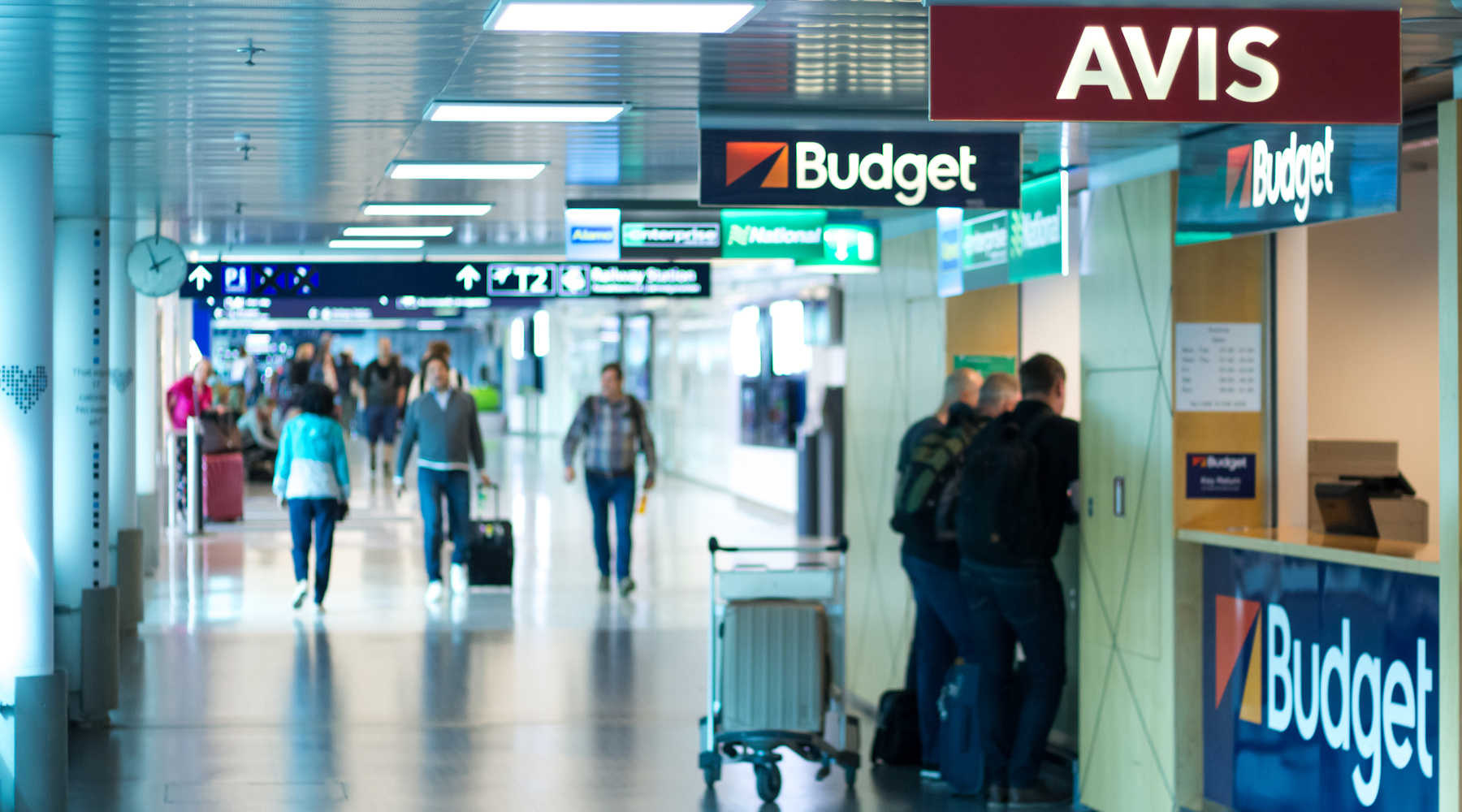 The pitfalls of hiring a rental car abroad
A cheap rental car isn't automatically a good rental car
Cheaper is not always better. Especially when you rent a car on holiday, you should therefore make sure that there is a good balance between low prices and good quality. A supposedly cheap car rental offer from a low-cost car rental company can quickly lead to unexpected cost traps, e.g. through additional mileage charges. So when considering rental car offers, you should always check exactly how the price is made up and what costs may be incurred afterwards. Customer reviews on websites for car rental price comparisons are also helpful in this assessment.

Serious car rental – it's better pay a little more
Are you unsure whether the top car rental offer of the small local car rental company is serious? In case of doubt, it is better to fall back on well-known, international providers so as not to take any risks. Such international car rental companies include Avis, Enterprise, Europcar or Hertz. With these providers, you can rely on serious, high-quality car rental offers. This way you do not run the risk of suddenly being left without a rental car on your holiday on the day of arrival. This freedom from such worries often justifies the somewhat higher price.

Pre-check when picking up the rental car
When you have booked your rental car for your holiday and have arrived at your holiday destination, the first thing you should do is to check the condition of the rental car. Scratches, dents or malfunctions should be reported to the car rental company before the first trip and properly noted. If you do not do so, the operator may charge you for the cost of these damages, as it cannot be proven that you are not responsible. This leads to avoidable costs that can unnecessarily go on to reduce your travel budget. It is therefore better to plan a few more minutes in before the journey gets underway.
Emergency tips: What to do in case of an accident and the like?
Even with a holiday rental car, you are unfortunately not automatically protected against accidents. Minor incidents of carelessness, the unfamiliar driving style of other road users or incorrectly assessed vehicle dimensions can quickly lead to minor - or major - damage to the rental car.
Fully comprehensive insurance & rental car liability insurance
With a comprehensive insurance taken out in advance, you are covered for damages caused by you. In addition, you should take out a third party car rental insurance policy that covers damage to property and persons. This way, you can fully relax and enjoy the time in your rental car during your holiday.

Have important numbers with you
To be able to act quickly in an emergency, you should always have the respective domestic emergency numbers ready. It's best to find out in advance and carry a list of the most important numbers (such as ADAC as well as police and emergency digits) in your holiday rental car or wallet. You should also have the number of the car rental company with you at all times. It's best kept outside the rental car so that you can contact your car rental company as soon as possible in the event of a car theft.

In the event of an accident
If you do have an accident with your rental car while on holiday, you should of course first secure the scene of the accident, provide first aid depending on the severity of the accident and inform the relevant authorities such as the rescue service and police. However, the police should also be informed immediately in the event of accidents without personal injury or other vehicles involved - no matter how minor the damage is. Because even if a minor accident occurs with your rental car while on holiday, you need an accident report to ensure that your rental car insurance is effective. A call to your car rental company is also mandatory. This way, you can immediately report the damage and in an emergency you will be provided with a replacement rental car.

Document the condition of the rental car
If you have an accident with your rental car while on holiday, you should document the damage caused. The easiest way to do this is to use your smartphone or another camera. However, it is important that you not only take pictures of the damaged parts of the rental car, but of the whole car. In this way, you can be sure that you will not be charged by the foreign car rental company for any further damage for which you are not responsible.
Holiday rental cars in the coronavirus age
Because of the coronavirus, travelling in 2020 is not always easy. Should your trip be cancelled at short notice, many car rental companies offer free cancellation up to 24 hours before the start of the rental period. However, you should research in advance whether your chosen car rental company offers this service. In addition, many providers have further strengthened their hygiene guidelines and ensure that pick-up points and rental cars are cleaned regularly. Despite the COVID-19 pandemic, you can thus start your holiday with your rental car free of any worries!
Tip: To feel even safer, you can use a small disinfectant spray for surface disinfection to additionally clean the steering wheel and fittings. Many people take this with them on holiday anyway, so it does not make their luggage unnecessarily heavy.
Returning your holiday rental car
As soon as one has gotten used to the daily holiday routine, the dream holiday is already over. For those with a rental car, this means returning the car in good time so as not to risk additional costs. If you exceed the rental period, you will have to pay for another day for the rental car. In addition, your insurance policies may no longer be effective - which can quickly become expensive in the event of an accident.
Before returning your holiday rental car, you should do the following:
Clean out coarse dirt in the interior of the rental car

Note the mileage

Fill up the tank (depending on the rental agreement)

Document the condition of the vehicle with photos as a precaution
Once you have returned your rental car, you should have this confirmed in writing by the car rental company so that you can then start your journey home without hesitation.
Renting a car abroad? Thanks to the tips and advice presented here, this should no longer be a problem for you. Just safely park your own car at one of ourEasy Airport Parking locations, book a rental car in your destination country and enjoy your well-deserved holiday!