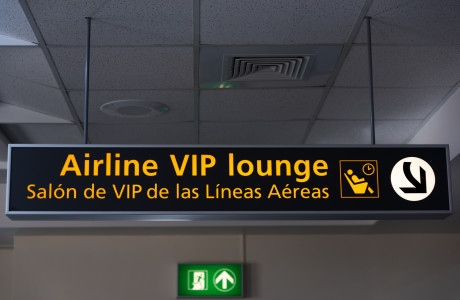 Priority Pass: Airport Lounge & more
A Priority Pass is a pleasant companion for all travelers who do not benefit from airport lounge access through a frequent flyer program - but would like to. That's because a Priority Pass offers hassle-free airport lounge access on every flight. No matter where you are or who you're flying with, you can simply sit back in the lounge and relax at your leisure before boarding the plane. Priority Pass membership holders can expect more exclusive benefits. But what exactly does this program entail? What can you expect in the network's airport lounges? What benefits does a Priority Pass bring? And is membership worth it at all? We will show you how you can best secure a Priority Pass if you are interested.
Content:
What is a Priority Pass?
Priority Pass membership allows you to use airport lounges without being a member of a privileged frequent flyer program. So, regardless of your status or airline, you can rest and wait for your departure in more than 1,300 business lounges worldwide. You'll also enjoy exclusive benefits reserved only for program participants. However, the Priority Pass is non-transferable. There are three forms of membership, specifically adapted to the needs of different travelers and differing in terms of Priority Pass costs and benefits:
Standard: low annual fee, costs incurred for each visit to an airport lounge

Standard Plus: medium annual fee, 10 free admissions per year, after that access to the airport lounge is subject to a charge

Prestige: high annual fee, unlimited stays within one year
Guests pay the same admission per visit as standard membership holders. The exception here is holders of the American Express Platinum Card, who can take one guest with them free of charge. Or people with the Priority Pass Standard Plus membership, where not only the holder but also a guest can make use of the 10 free admissions at the same time.

What are the advantages of a Priority Pass?
With a Priority Pass, you can visit over 1,300 airport lounges worldwide and even invite guests, such as business partners, friends or family members, to join you. This way, you can relax in peace during your travel time. The Priority Pass app, available for Android and iOS, includes a contactless as well as digital membership card, which gives you instant access to the respective lounge. However, it is still recommended to have the physical version with you, as not all lounges are yet equipped for the digital access card. You can also find your way there effortlessly with the Priority Pass app. At some business lounges, however, the length of stay is limited to three hours.
Here are all the facts at a glance:
Access to more than 1,300 airport lounges worldwide in 600 cities and 148 countries

Benefit from numerous offers via the Priority Pass app

Contactless, digital membership card

WLAN access

Dining vouchers at least in the USA and Australia
So in addition to just accessing the airport lounges, you can also enjoy premium travel experiences in 600 different cities in 148 countries. For this, the Priority Pass app can also be used to benefit from discounts with over 800 offers worldwide for spa stays, airport restaurants and for shopping in the airport duty-free area.
A special feature in the Priority Pass program is airport restaurants where members can redeem meal vouchers. The credit is deducted from the bill so that only the difference has to be paid or even a free meal can be enjoyed. For the time being, this Priority Pass offer only exists in the USA and Australia. However, it will probably soon be introduced in Europe as well.
Airport lounge equipment
Mostly contract lounges participate in the Priority Pass program. However, in exceptional cases, some airlines also open their airport lounges to Priority Pass participants. In terms of size, quality and design, the business lounges that are part of the network differ greatly from one another. From a stylishly furnished Premium Traveller Lounge in Paris Orly to a rather small terminal lounge in the Berlin Airport Club with only a few seats, everything is there. Many airport lounges are equipped with high-quality seating. The typical lounge chairs in particular characterize the atmosphere here.
Drinks
Almost all Priority Pass lounges offer a wide selection of drinks. As a rule, passengers can choose from a variety of soft drinks and juices as well as hot beverages such as coffee or tea. In addition, wine, beer or spirits are also offered.
Food
The food on offer is often not quite as varied. As a rule, Europe's airport lounges offer at least small snacks such as cookies, potato chips, nuts and packaged cakes. A larger selection may or may not be available. Sometimes larger snacks, such as sandwiches, salads or small cold dishes, are also available. Upscale airport lounges, such as the Aspire Lounge London, even offer a wide range of hot food and several cold options.
WLAN
An airport lounge offers free Internet access, unlike the usually available WLAN on the plane. You can log in using a password or code sent to your smartphone or obtained at the reception desk.
Showers
Furthermore, in addition to the free WLAN access, you enjoy the advantage of being able to refresh yourself in some airport lounges, as you have the opportunity to take a shower there.
Reading
In addition to the shower facilities, you can look forward to a range of magazines and newspapers. Most of these are available in the local language as well as in English.
Business Center
Some airport lounges, such as the Air Canada Lounge Paris Charles de Gaulle, also offer a business center, where you will find either workstations with power outlets to work on your own laptop or tablet, or workstations with computers installed. In some cases, a printer is also available for your use.
Sleeping facilities
Daybeds or other sleeping facilities, as provided by the S7 Lounge in Moscow, are rather rare and are not part of the regular equipment.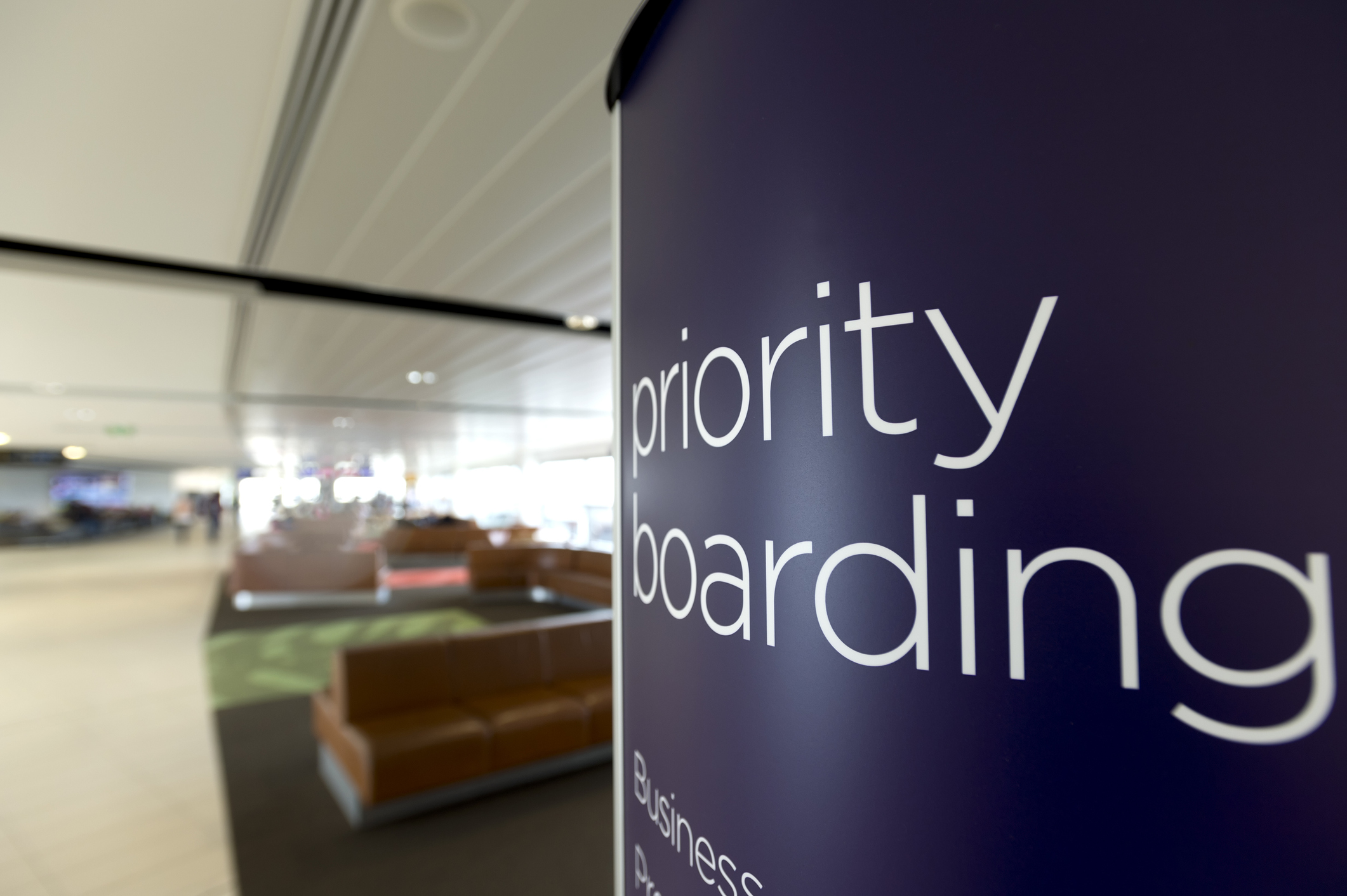 Where can I get a Priority Pass?
Since membership tends to be rather expensive when purchased directly from the Priority Pass website, we would like to show you below the various options available to purchase Priority Pass.
English Priority Pass website
In addition to the 10% discount stated on the website, you can save additional money if you order the Priority Pass via the English website. You will pay a little less for a Priority Pass Standard. You can even save a bit more on the Standard Plus version. But beware, the Priority Pass Prestige membership, on the other hand, is even more expensive on the English website and is better not purchased there.
Credit cards with Priority Pass
A supposedly cheaper way to get a membership can be a credit card with Priority Pass. The American Express Platinum Card is one of the best-known Priority Pass credit cards for frequent travelers, despite the hefty annual fee. Among other things, this also includes a partner card. Both cards are linked to the Prestige membership. This means that one additional guest per card can be taken into the lounge, bringing the total to four. The SpardaMasterCard Platinum is a clever alternative with a possible refund of the annual fee under certain conditions. If these conditions apply, the card would be free of charge with all other benefits, including the standard Priority Pass. However, weigh carefully beforehand whether you really want to commit to a credit card and its conditions. Exclusively for the Priority Pass this is not recommended.
Leaders Club
You can also get the Priority Pass through other memberships. Through Leading Hotels of the World, for example, you can get a Standard Plus membership with the highest status through their membership program, the Leaders Club. Unlimited status is particularly expensive, however, and is suitable for people for whom luxury is especially important.
Is a Priority Pass worth it?
A universal answer to the question is not possible, because each person has different expectations and needs. Above all, the biggest trump card is that you benefit from numerous advantages of Priority Pass membership without being directly dependent on an airline or alliance. However, if you are already a member of a frequent flyer program, you should consider whether the additional benefits of a Priority Pass are enough for you if you already have access to the airport lounges of the corresponding airline. Otherwise, the Priority Pass Prestige is suitable for frequent travelers, which you can also obtain via a credit card. For travelers who fly less frequently but still don't want to sacrifice comfort, the Standard Plus membership is the best option.
It's also worth taking a look at the airports you visit most often, as airport lounges vary greatly in terms of quality, and so may be of a lower quality than the airlines. Especially since it is quite possible that the locations you frequent most often do not have an airport lounge that belongs to the Priority network.