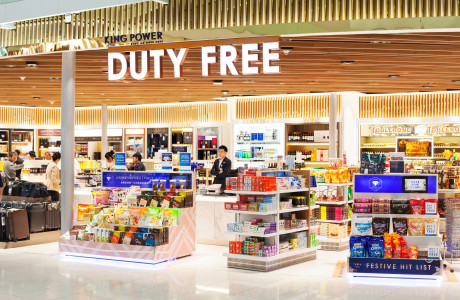 Duty-free: The popular airport shops
As a passenger, you usually have a certain amount of time between security checks and boarding. To bridge this time, short shopping tours through the various duty-free shops that offer one or the other product are particularly tempting. For some travellers, duty-free shopping is even an integral part of their travel ritual. But what exactly are these shops that advertise quite strikingly with well-known brands and low prices? What does duty-free actually mean? What can be bought in a duty-free shop? A real bargain or a price trap? What should you pay attention to? In this article you, as an airport bargain hunter, will learn all the important facts about the popular shops.
What does duty-free mean?
Anyone who has ever travelled by plane has already passed by a duty-free shop at the airport or has already bought one or two supposed bargains there. The term duty-free comes from the English language and means "duty-free". It is therefore hardly surprising that duty-free airport shops offer goods without VAT and duty-free products.
Spirits, tobacco and perfumes are particularly popular there. Duty-free or travel-free shops are usually located in duty-free zones, such as those found at airports and on some cruise ships. Strictly speaking, however, since 1999 there are no longer any duty-free shops within the EU, but so-called "Travel Value" shops. In such Tavel Value shops, the tax incurred by the customer is borne by the traders. In non-European countries, however, there are still conventional duty-free shops for classic, duty-free shopping.
Is duty-free cheaper? That depends strongly on the range of goods on offer, the country, the exchange rate and the quantities imported. If you are planning to shop in a duty-free shop, it is best to find out about the prices of the products you want to buy in advance.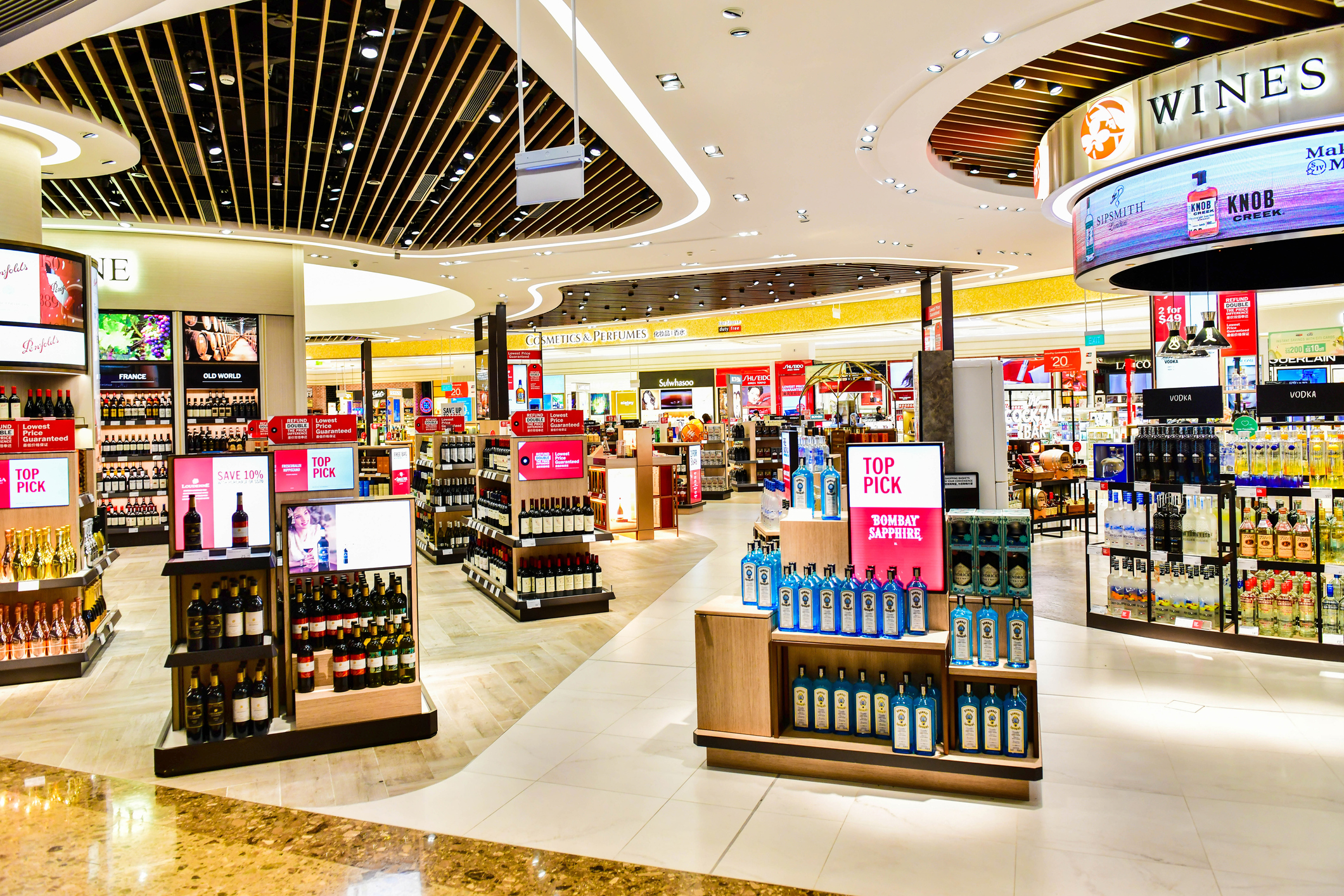 Shopping at the airport: Duty Free or Tax Free?
At international airports you will find not only duty-free but also tax-free shops. At first glance, one might think that the tax-free shops are also duty-free shops. However, there is a significant difference. When shopping in a tax-free shop, you first have to pay the full price of the product, including taxes. Afterwards, only the VAT is refunded at the airport. However, this refund of VAT must be applied for separately from an official at airport customs. Shopping in a tax-free shop is therefore somewhat more complicated than in the conventional duty-free counterpart.
Duty-free in-flight sales
If you feel like shopping at an altitude of 10,000 metres, some airlines still offer duty-free on-board sales. Of course, the range of duty-free articles on board is somewhat more limited than at the airport, but good prices can still be obtained. So if you want to spontaneously buy a perfume or something similar duty-free, you can do so from the comfort of your aircraft seat. However, as this offer is being used less and less by passengers, many airlines are gradually discontinuing in-flight sales. Whether an airline still offers the service of duty-free in-flight sales can in most cases be checked on the respective airline's website.
Cost trap duty-free shop: These things should be considered
There are always tempting duty-free offers in the shops, where travellers can obtain goods at a lower price. Duty-free shopping and saving VAT? Sounds good, but as is so often the case, the popular duty-free shops at the airport also hide the odd cost trap. So please note:
Duty-free prices:
Duty-free shops do not have uniform pricing. You cannot therefore rely on getting the best price for a product across the board. Just because a duty-free offer sounds tempting does not necessarily mean it is a bargain. The basic rule is: if you compare prices, you will also save in the duty-free shop.

Customs regulations:
Even when shopping in supposedly duty-free duty-free shops, you should not forget the applicable duty-free limits and regulations. Otherwise you may have a rude awakening at the customs checkpoint at the airport after landing. Don't be surprised by high customs duties afterwards and better inform yourself in advance. Some of the conditions for duty-free importation of goods are, for example:

The duty-free items are intended for personal use or as gifts.

The goods are carried by the traveller (no forwarding of luggage).

The applicable quantity limits for duty-free goods are observed.

The duty-free limit with regard to a maximum value of goods of €430 is not exceeded (Germany as of November 2020).

Duty-free and stopovers:
For flights with stopovers, it is essential to find out which customs and duty-free regulations apply in the countries through which you are travelling. This will help you avoid possible cost traps that may arise from previously purchased duty-free products.

Keep receipts:
In order to be able to prove at any time in which duty-free shop a product was purchased, you should always keep the receipt. It is also best to leave the duty-free item in its original packaging until you have arrived at your destination. As a rule, these are usually sealed in transparent plastic bags after the purchase anyway and thus uniformly declared as duty-free goods worldwide.
Tip: Are you generally unsure what is allowed in your hand luggage and what is not? Then take a look at our article Facts about hand luggage.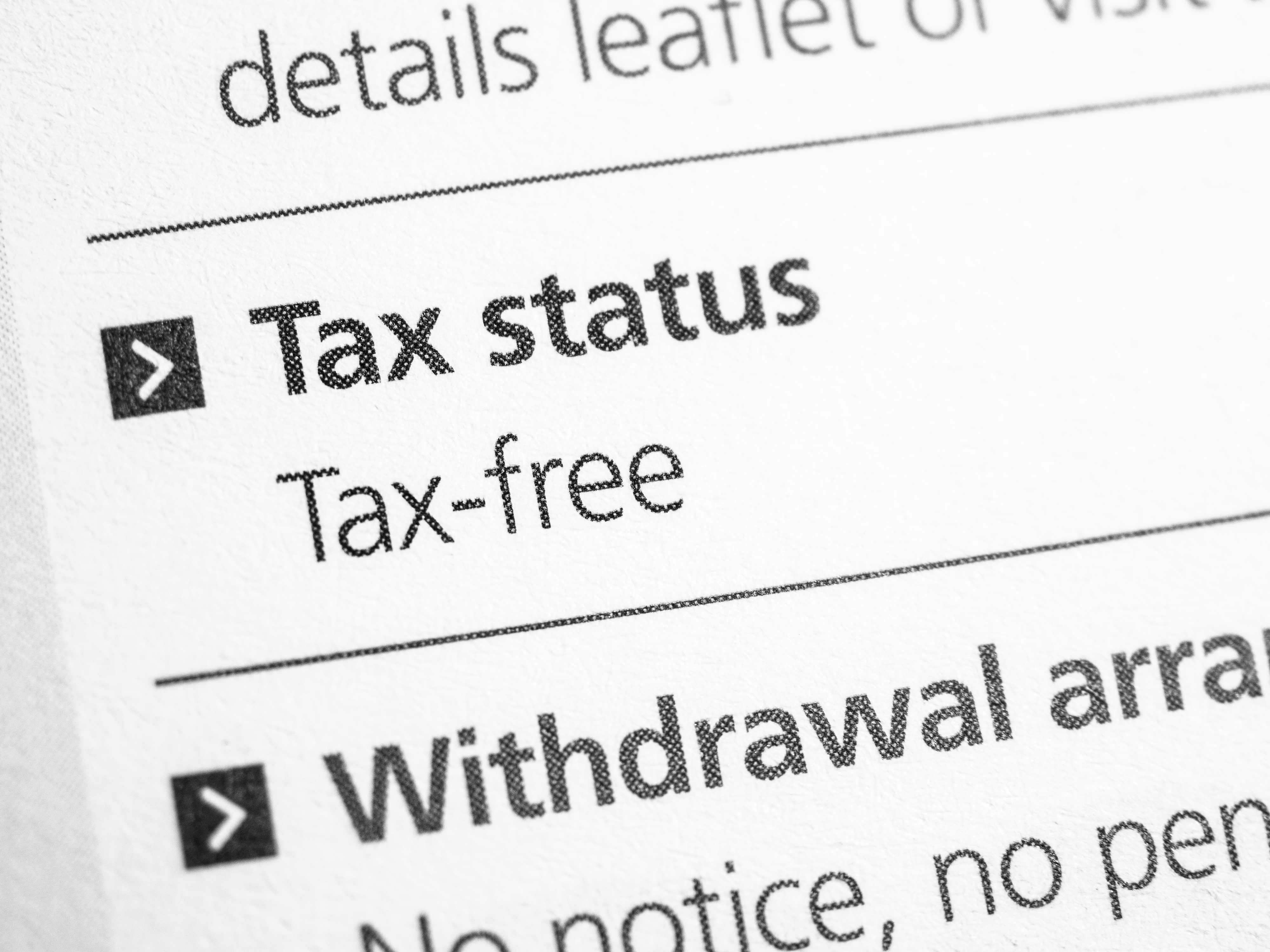 5 of the most popular duty-free shops worldwide
Due to the variable pricing, it is not possible to say exactly where to find the cheapest duty-free articles. Nevertheless, there are a few clues to bargain oases. Cosmetics, for example, are a bit cheaper in the UK, while in Denmark you can get expensive sweets at a good price at the airport. Among the five most popular airports for duty-free shopping in the world are:
London Heathrow:
Airport or department stores', you'll find yourself among the countless duty-free shops at Europe's largest airport. While in Terminal 5 a wide variety of luxury brands await travellers, an entire department stores' opens up in Terminal 3. The world-famous Harrod's department stores' from London has taken over 3,000 m2 of retail space here.

Dubai International Airport:
In the Sheikh Rashid Terminal in Dubai, a true duty-free oasis awaits travellers. From champagne to diamond jewellery, everything the luxurious heart desires can be purchased in the duty-free shops. If you want to look at everything, you should plan enough time for this. The area of well over 5,000 m2 extends over two floors.

Amsterdam Schiphol Airport:
Luxury items are beautiful, but there is more to it than that! - seems to be the motto of the operators of the Dutch Schiphol Airport in Amsterdam. Do you feel the need to spin the roulette wheel before you leave for the USA? Or do you feel like tasting one or two cheese specialities before a long flight to Asia? No problem at Schiphol. Let yourself be inspired by the great variety of duty-free shops.

Singapore Changi Airport:
Big, bigger, Singapore! From shopping tours, restaurant visits to exploring the most diverse butterfly species, almost anything is possible here. How does that fit together, you ask yourself? Well, butterflies can also fly, although more graceful and delicate than the passenger giants on the runway. On over 40,000 m2 there are 350 duty-free shops and many other exciting things for all travellers to discover. This airport even attracts countless locals to stroll around every month. And that is, as is well known, the best advertising.

Incheon International Airport Seoul:
Do you want to get down to the ground before departure or during your stopover? Then why not let yourself be cared for in the wellness area there. Of course there are also numerous duty-free shops of well-known brands available for you. However, if you don't feel like consuming, you can alternatively visit one of the indoor gardens, try your luck in the casino or go to one of the playgrounds with your children.
Have fun on your next shopping tour!