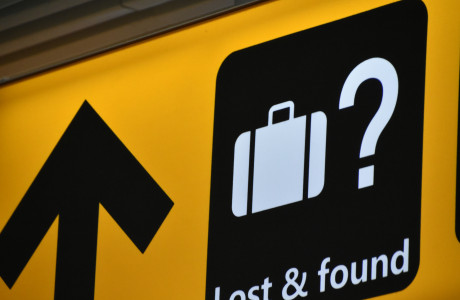 Airport suitcase auction
After landing, most passengers rush to the baggage claim area at the airport to pick up their suitcase. Often, however, one or two suitcases end up lying on the baggage carousel, making their lonely rounds. What happens to these left-behind suitcases? After some time, lost suitcases are put up for auction. Whether the auctioned suitcase contains something valuable is purely a matter of luck. Everything from a chainsaw to a Chinese samurai sword has been auctioned off. But when can suitcases be auctioned off at the airport? What can you expect at a suitcase auction? And what do you have to watch out for? Here you will find answers and tips on the subject of suitcase auctions at airports.
Content:
What is a suitcase auction?
Airports usually commission private auction houses to sell at public auction those pieces of baggage and lost property such as cell phones, laptops and jackets whose owners cannot be determined. However, some airports also conduct suitcase auctions themselves on airport property. The proceeds are often donated to charity. For curious treasure hunters and modern collectors, this is an opportunity to find real treasures among other people's linen. Most major airports in Germany publish their dates for suitcase auctions online at short notice, so you should keep a regular lookout if you are interested in witnessing such a spectacle.
To ensure that no one comes to harm, the suitcases are checked for dangerous items at the airport before the auction. Weapons, medicines or narcotics are sorted out accordingly. But drugs, cash, data carriers or perishable foodstuffs are also filtered out by customs. Suspicious-looking luggage can also be detained for security reasons. If you've always wondered what fellow travelers have stowed away in their suitcases and you want to get some inspiration, a visit to a suitcase auction is just the thing for you.

When does a suitcase auction take place?
Worldwide, several million pieces of luggage are lost or arrive late at their destination airport every year. Most of them turn up again after a while. Some, however, are neither missed nor claimed. Often, the owners forego reclaiming their belongings and settle for the insurance sum instead. The legal retention period for left-behind suitcases is three months, within which the owner can come forward. If no one is found by then who owns the lost property or if the luggage could not be delivered, it is released for the suitcase auction. This is because once the three-month storage period has expired, the airport automatically acquires ownership.
Tip: Check our articles about facts about hand luggage and what food on the plane you can take with.
Who may participate in a suitcase auction?
At a public airport suitcase auction, everyone is welcome and has the opportunity to bid or watch as the suitcases, travel bags and trolleys gradually become the property of a new person. Such an event is exciting for big and small, young and old! Since a luggage auction at the airport is a kind of game of chance, the conditions of participation state that persons who wish to bid are only eligible to participate if they are at least 18 years old. A valid identity card or, alternatively, a passport with a certificate of registration is also required.
Risk of a suitcase auction
Whether the suitcase contains valuable jewelry, a camera, a smart suit, or rather dirty laundry in the wrong size, you don't know before the suitcase auction. Because that's exactly what makes this game of chance so appealing. In theory, you can acquire a suitcase full of riches, but a suitcase auction can also be accompanied by disappointment. Because even if you get hold of a branded suitcase that looks quite a bit from the outside, the only thing of value about it could be the suitcase itself. Therefore, it does not hurt to find out in advance about the actual market value of the suitcases, travel bags or trolleys that are up for auction at the suitcase auction at the airport. Also, keep in mind that the found items may also be of international origin.
Tip: What to do if the suitcase is lost, you can learn in our article of the same name.

How does a suitcase auction work?
1. Fill out bidding form
To participate in a suitcase auction, you do not have to pay admission. However, you will need a bidder form, which you must fill out before the suitcase auction and submit with a public identification document. After the data check you will receive a bidder number, for which you will have to pay a small deposit, usually less than ten euros. This will be refunded when you return the bidder number. If you print out the bidding form at home and bring it with you, you will save time and speed up the registration process.
2. Start of the suitcase auction
The suitcase auction begins and the auctioneer calls the items one by one in sequential numbering. The first bid that can be placed is the minimum price below which the item will not be sold. This minimum price is indicated as the starting price of the item. By raising your bidding card, you signal your interest in the item called and bid as long as you hold up your bidding card. Bidding is "blind". This means that the bidders cannot see what is hidden in the cases beforehand.
3. Placing the highest bid
"Going once, going twice, going third!" When the highest bid for the auction of a suitcase has been placed and the auction hammer falls, the new owner is still clueless as to what awaits them when they open it. Now, on top of the winning bid, there is an 18% auction fee and 19% VAT, which in turn is only on the auction fee. This adds up to 21.4%.
4. Goods issue
About 15-20 minutes after the knockdown you can pay and receive your auctioned items at the goods issue. However, the goods must be collected at the latest at the end of the case auction. Alternatively, you can already receive your first finds in the meantime. Please note that often only cash payment is possible.
5 tips for newcomers to the suitcase auction
1. Targeted bidding
If you have the opportunity to inspect the exterior of the luggage in advance, you should take advantage of this opportunity and arrive in good time before the auction begins so that you can identify any defects. Pick out a suitable piece of luggage, note the item number and bid specifically on your selection. This will prevent wild bidding and allow you to target your money at the suitcase auction.
2. Set a limit
Before bidding, it is advisable to set yourself a personal limit for the suitcase auction. With this strategy you will avoid too high costs for a perhaps worthless suitcase and that you bid more than you have available.
3. Do not get carried away
Don't get carried away with the "bidding fever." The mutual driving up of the price by those bidding against each other at a suitcase auction can quickly become contagious and tempt you to act rashly.
4. Choose a good place
A well-chosen spot is half the battle, so you can get a good enough view of the suitcases and the auctioneer can see you clearly during the suitcase auction.
5. Keep a cool head
It is important to keep a cool head at all times, because due to own liability and warranty conditions at suitcase auctions, complaints and exchanges are usually not allowed.
If you want to experience the unique atmosphere of a suitcase auction and hear the hammer blow, you should plan enough time and let yourself be surprised. Suitcase auctions provide excitement and are perfect for people who fancy a little gamble. We hope you have fun hunting for suitcases!