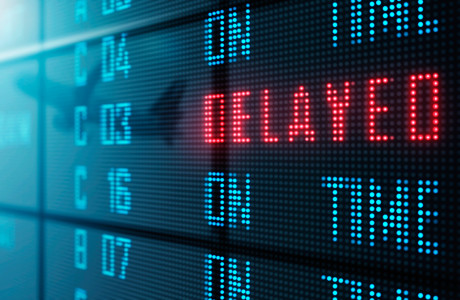 Flight delay: compensation & rights
A delayed flight can mean stress, frustration and hassle for those affected. What many do not know: If your flight is delayed by three hours or more, you are entitled to compensation from the airline depending on the situation. The airlines deliberately exploit this ignorance. So that you are no longer in the dark about your claim, we have compiled important information for you. Because even if the stress cannot be taken away from you at that moment, it is advisable to at least claim the financial compensation to which you are entitled in the event of a flight delay.
Content: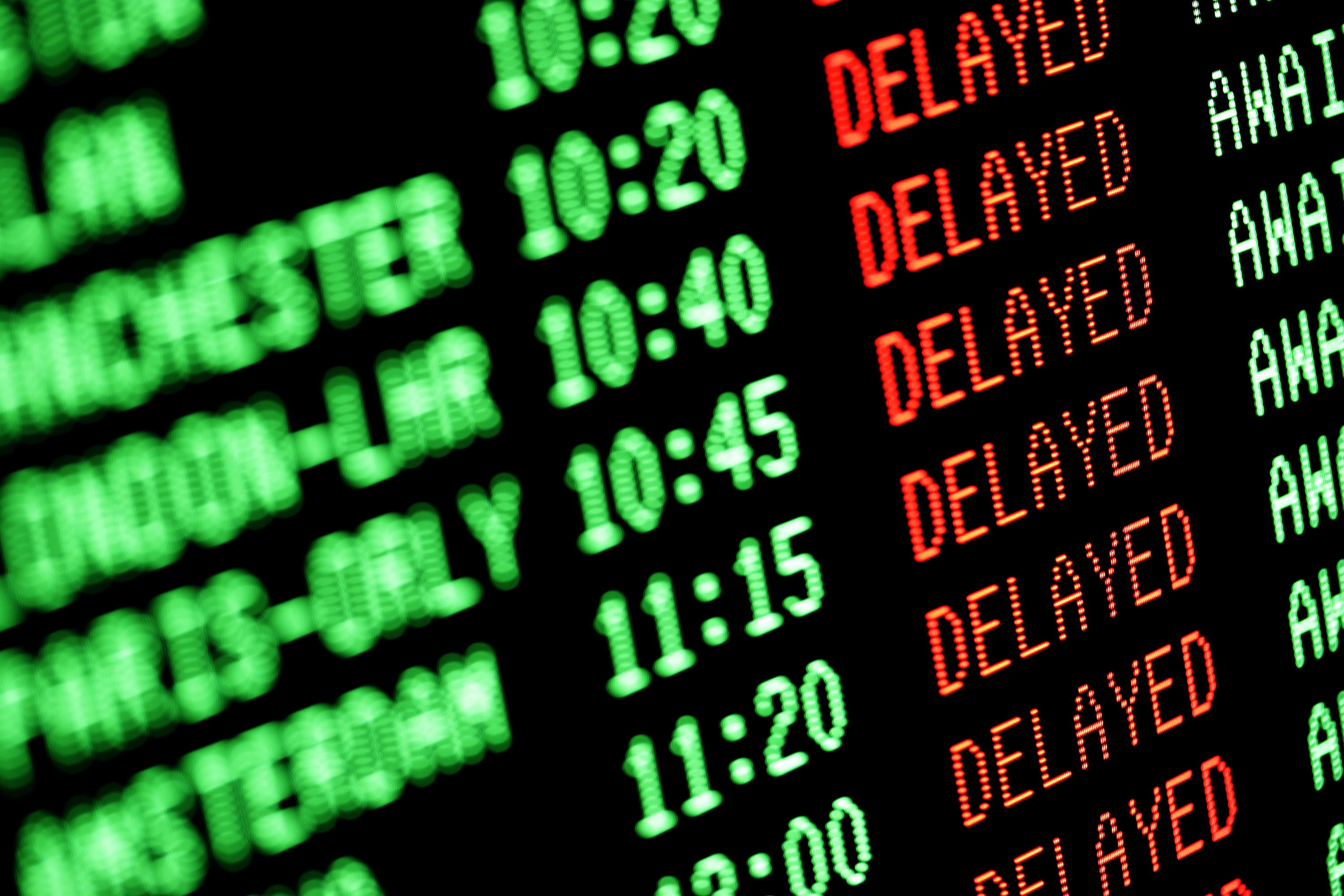 Prerequisites for compensation in case of flight delay
In order to claim compensation for a flight delay, three essential factors must be met:
the delayed flight must depart from the EU, land in the EU or be operated by an airline with its place of business in Europe.

the claim for flight delay compensation must be submitted within the time limit (see How long is the right to compensation in the event of a flight delay?)

In principle, the right to compensation only exists if the flight delay could have been prevented and if extraordinary circumstances can be excluded.
Tip: You can read about what falls under extraordinary circumstances in our article missed connecting flight.
When are you entitled to compensation for flight delays?
In order to establish a claim for compensation, it is important to know the exact time of arrival of the aircraft after landing. An aircraft is considered to have arrived as soon as at least one door is open for the aircraft to leave. Accordingly, a flight delay can also occur if the aircraft lands on time, but passengers are prevented from disembarking for other reasons.
Care service
Even with a delay of two hours, the responsible airline must provide a care service for all those affected. This includes free meals and refreshments or, alternatively, meal vouchers. You are also entitled to two free faxes, phone calls or emails. Hotel accommodation and transport costs must also be covered if the flight does not depart until the next day. Even if the airline is not responsible for the flight delay, you are entitled to these services.
Tip: The majority of air passengers are not aware of their air passenger rights and the associated compensation for flight delays. It is therefore also worth taking a look at our article on the subject of passenger rights.
Financial compensation
If a flight arrives at its destination airport at least three hours late, you are entitled to compensation of between €250 and €600 under EU law. It does not matter how much the ticket cost or what the reason for the journey was. Babies and ticketed children are also entitled to compensation in the event of a flight delay. This also applies to journeys with a stopover, when passengers miss their connecting flight due to a delay of the feeder flight. However, according to the EU Air Passenger Rights Regulation, the premise is that the flights were booked together. The amount of compensation depends on the flight distance and the flight delay on arrival:
Long-haul flights (over 3,500 km) with a flight delay of at least 4 hrs. at destination: 600 Euro

Medium-haul flights (1,500-3,500 km) with a flight delay of between 3-4 hours: 400 Euro

Short-haul flights (up to 1,500 km) with a flight delay of at least 3 hours at the final destination: 250 Euro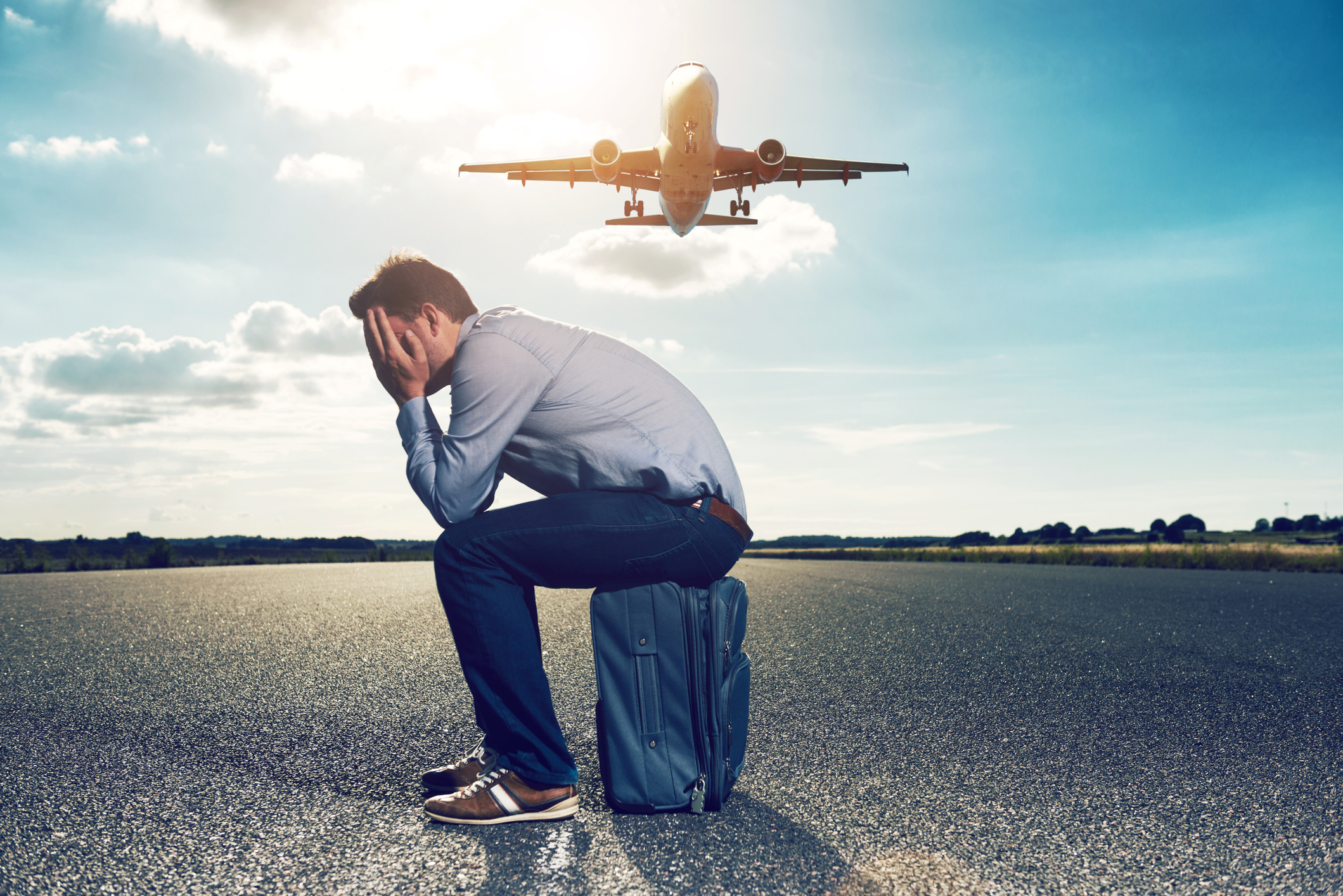 What happens in the event of a flight delay of five hours or more?
If you decide not to travel due to the significant delay, you are entitled to a refund of the full ticket price if the flight is delayed for more than five hours. In this case, the airline in question must guarantee the earliest possible return flight to the departure airport. This is the case, for example, if you are on a business trip and have missed an important meeting as a result.
If you wish to take your flight despite all the circumstances, the airline must, if possible, rebook your flight for a later date under comparable conditions of carriage. Alternatively, it must provide transport to the final destination by another means of transport (e.g. train, bus, taxi). No matter what you choose: You are additionally entitled to compensation of up to 600 euros from a flight delay of three hours.
Flight delay for package and business trips
Injured package travellers can claim compensation payments from the tour operator in addition to the compensation payment from the airline. In doing so, the affected passengers can use the so-called Frankfurt Table as a guide. The reimbursement of a partial amount of the package price is possible from a flight delay of four hours. This can be offset against the airline's compensation payment.
A flight delay can have unpleasant consequences, especially on a business trip. One thing is certain: Unless otherwise stipulated in the employment contract, the person travelling is entitled to compensation, regardless of who booked or paid for the ticket.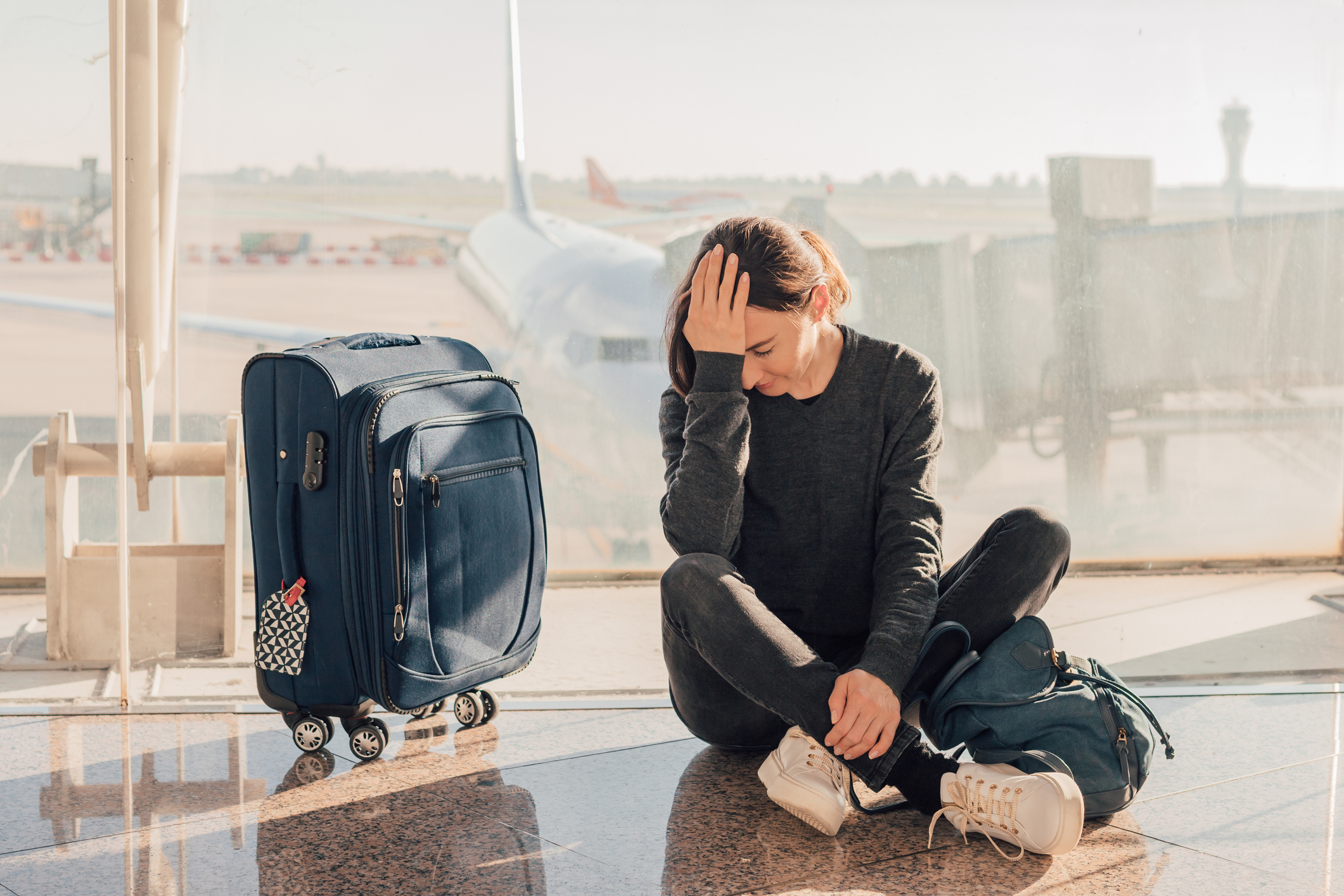 Checklist: Important evidence in the event of a flight delay
In case of a flight delay, it is important that you collect all the evidence for it. You should also make your claim for compensation quickly so that no information is forgotten. After all, every bit of information can be helpful when disputes between passengers and airlines go to court. If necessary, you can also call in professional help. Below you will find a checklist with the most important information and documents in case of flight delays:
Boarding tickets with flight number and proof of purchase

Replacement tickets

Photos of the display board with the visible flight delay

Written confirmation of the reason for the delay from the staff of the airline concerned

Receipts for accommodation, transport and food expenses

Vouchers
How long is the right to compensation in the event of a flight delay?
The EU Passenger Rights Regulation does not specify a time limit within which passenger rights must be asserted in the event of a flight delay. Due to this, the Bremen District Court (Ref.: 9 C 0270/12) decided that the limitation period is governed by the German Civil Code (BGB). Therefore, in Germany, Austria and Romania, passengers can file a claim for compensation for their flight delay within three years until the end of the year. In some countries, such as France and Spain, the limitation period is five years, and in Sweden it is ten years. However, it is difficult to enforce your rights abroad. We recommend that you seek support from air passenger rights portals, as they have access to a network of international partner lawyers.
If you are affected by a flight delay, perseverance and patience are often required. With our tips and checklist, you will be prepared and able to claim your compensation. Nevertheless, we wish you of course preferably a smooth flight journey without delays!